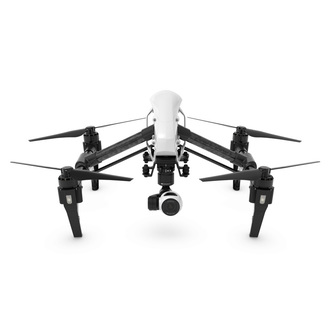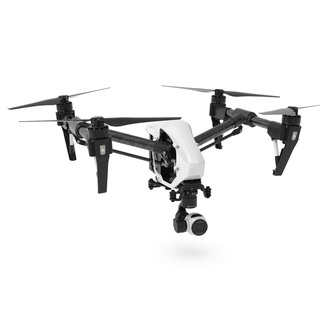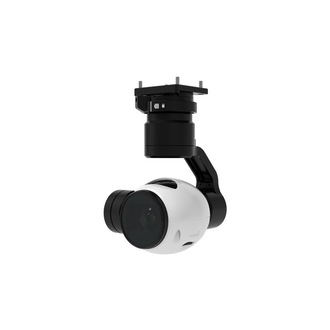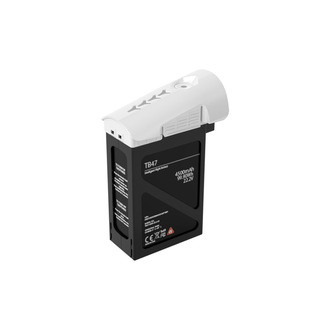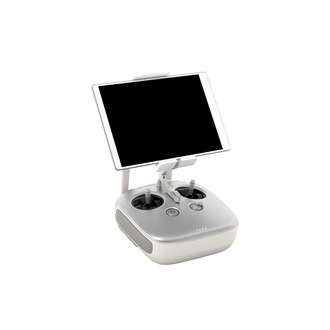 DJI Inspire 1 V2.0
Creativity Unleashed - DJI's most advanced technology comes together in an easy to use, all-in-one flying platform that empowers you to create the unforgettable.
---
WHY BUY FROM US?
By buying from Ferntech, you'll have the confidence that you are dealing directly with New Zealand's leading drone experts. Our staff are knowledgable drone pilots who offer expert advice, trusted support and superior specialist service. Only through us will you receive a full New Zealand warranty, phone and email support, and access to our certified Repairs Centre with DJI-qualified drone technicians. And we guarantee that we will have the best prices on the market — if not let us know and we will match any price (conditions apply).
Features
Advanced, Ready-To-Fly Design
Imagine holding the future in your hands. Designed to be powerful while lightweight, flexible while providing the stability you need, the Inspire 1 is DJI's most advanced complete package. All of the latest aerial technology is packed into one simple, ready-to-fly system, putting you in the sky within minutes.
Powerful Propulsion System
The Inspire 1's propulsion system is unique among all flight platforms. We re-engineered and re-built the system to handle the demands of advanced flight, while increasing efficiency and reliability.
Aerodynamic Transforming Design
Carbon fiber arms give you the strength to maneuver in the air and they transform, moving out of the camera's way at the flick of a switch. With a full 360⁰ unobstructed view, you now have the freedom to capture shots independent of the direction you are flying.
Every part, every component of the Inspire 1 was engineered to be durable and lightweight. The body's aerodynamic design cuts through the sky and further enhances your control over the aircraft. This ensures long flight times and a long operational life.
Modular, Upgradable System
Inspire 1's gimbal and camera system can be removed from the aircraft for safe transport and future upgrades.
New Camera and Gimbal System
Get crystal clear images with DJI's most advanced camera to date. The gimbal holding your camera is the result of DJI's years of expertise in camera stabilization, giving you smooth, stable footage in any flight conditions.
Video: 4K @ 24-30 fps, or 1080p @ 24-60fps,
Photos: 12 Megapixels
Lens: 9 elements in 9 groups including an aspherical element
1/2.3 inch CMOS sensor
94⁰ wide-angle FOV
3-axis, 360⁰ rotating gimbal

Live HD View
A beautiful, 720p HD view shows you exactly what your camera sees at all times. Frame your shots and fly as though you're in the sky yourself. This is made possible by an all new and improved version of DJI's Lightbridge technology which can transmit video from up to 5km away.
Create Together
For an even greater level of precision, use a second remote controller and fly with a friend. With two operators controlling the same Inspire 1, one person pilots the flight path while the other aims the gimbal and camera. Each user can have their own screen to see exactly what is being shot in real-time. By working in tandem, you're capturing shots that are more complex and artistic than ever before.
Fly Indoors Without GPS Using Vision Positioning System
Indoor flight has always been a true test of skill for all levels of pilots. DJI's new Vision Positioning technology uses a specially designed camera as well as sonic waves to bring simplicity to flying indoors. This technology allows the Inspire to hold its position, stop when the controls are released, and respond to your commands even when GPS is unavailable.
Intelligent Power Management System
A fully integrated intelligent battery powers your Inspire 1 and virtually manages itself. When in flight, your remaining battery power is shown live, letting you know how long you can continue to fly. Advanced algorithms calculate the distance of your aircraft and estimated time to return home, letting you know when it's time to fly back. The battery reports the voltage of each cell, the total lifetime charges and discharges, and the overall health and battery status. All this helps you keep your Inspire 1 in the air and flying for years to come.
Powerful Mobile App
Complete power is at your fingertips. Control the camera and change flight settings, all from your mobile device. Plus:
Compatible With Most DJI Products
Live HD View
Instant Video Downloading
Easy Video Editor
Comprehensive Media Library
Sharing and Connecting Creativity
Live Map and Radar
Detailed Records and Achievements
Manage Your DJI Account

Dedicated Controls
Take absolute control of your Inspire 1 with DJI's most sophisticated remote controller to date. Featuring dedicated buttons for photo and video capture, a gimbal control dial, an integrated rechargeable battery and more, it's easy and intuitive to fly. The controller has an mini-HDMI and USB port allowing you to connect mobile devices or compatible screens.
Easy, Safe Flight
Even if you've never flown before, taking off and landing your Inspire 1 is easy and safe. It takes just one tap to make your Inspire 1 takeoff and transform, ready to start filming. Then tap again to have it transform into landing mode and land.
When GPS is available, the Home Point (the location you are standing) automatically refreshes, so your Inspire 1 always knows where you are even if you move around. When you tell it to come back, or in case of an emergency, it knows exactly where to go and land safely.
A Complete Ready-To-Fly System
Everything you need is included and ready to go, offering you a complete aerial filmmaking tool in one box. Just add your mobile device or other screen to use the live HD view.
Highlights
Our new propeller and installation kits feature a smoother, even more reliable locking mechanism. This optimization has drastically reduced the abrasion that is common with propeller installation, therefore prolonging the propeller's overall service life.
The new motor's performance has also been improved, providing a greater sense of control.
Ready-to-fly aerial system
Included professional 4K camera and 3-axis stabilization gimbal
Live, wireless HD video transmission via DJI Lightbridge
Dedicated remote with flight and camera controls
Powerful app to adjust camera settings, edit videos, and more
Vision Positioning system for GPS-free or indoor flight
Perfect for high-level shoots and professional sets
Product Specifications
Aircraft
Model: T600
Weight: 6.27 lbs (2845 g, including propellers and battery, without gimbal and camera)
6.74 lbs (3060 g, including propellers, battery and Zenmuse X3)
GPS Hovering Accuracy Vertical: ±1.64 feet (0.5 m)
Horizontal: ±8.20 feet (2.5 m)
Max Angular Velocity Pitch: 300°/s
Yaw: 150°/s
Max Tilt Angle: 35°
Max Ascent Speed: 16.4 ft/s (5 m/s)
Max Descent Speed: 13.1 ft/s (4 m/s)
Max Speed: 49 mph or 79 kph (ATTI mode, no wind)
Max Takeoff Sea Level: 1.55 mi (2500 m)
2.8 mi (4500 m with specially-designed propeller)
Max Wind Speed Resistance: 10 m/s
Max Flight Time: Approx. 18 min
Motor Model: DJI 3510H
Propeller Model: DJI 1345T
Indoor Hovering: Enabled by default
Operating Temperature: 14° to 104° F (-10° to 40° C)
Diagonal Distance: (propeller excluded) 22.8 inch (581 mm, Landing Mode)
Max Takeoff Weight: 7.71 lbs (3500g)
Remote Controller
Model: GL658A
Operating Frequency:
922.7-927.7 MHz (Japan Only)
5.725-5.825 GHz
2.400-2.483 GHz
Max Transmitting Distance: (unobstructed, free of interference) Up to 5 km or 3.1 miles when FCC compliant
Up to 3.5 km or 2.1 miles when CE compliant
Up to 2 km or 1.2 miles when MIC compliant
EIRP 10dBm@900m, 13dBm@5.8G, 20dBm@2.4G
Video Output Ports: USB, mini-HDMI
Power Supply: Built-in battery
Charging: DJI charger
Dual User Capability: Host-and-Slave connection
Mobile Device Holder: Tablet or Smart Phone
Max Mobile Device Width: 170mm
Output Power: 9 W
Operating Temperature: 14° to 104° F (-10° to 40° C)
Storage Temperature: Less than 3 months: -4° to 113° F (-20° to 45° C)
More than 3 months: 72° to 82° F (22° to 28° C)
Charging Temperature: 32° to 104° F (0° to 40° C)
Battery: 6000mAh 2S LiPo
Charger
Model: A14-100P1A
Voltage: 26.3 V
Rated Power: 100 W

Battery (Optional)
Name: Intelligent Flight Battery
Model: TB48
Capacity: 5700 mAh
Voltage: 22.8 V
Battery Type: LiPo 6S
Energy: 129.96 Wh
Net Weight: 670 g
Operating Temperature Range: 14° to 104° F (-10° to 40° C)
Storage Temperature Range: Less than 3 months: -4° to 113° F (-20° to 45° C)
More than 3 months: 72° to 82° F (22° to 28° C)
Charging Temperature Range: 32° to 104° F (0° to 40° C)
Max Charging Power: 180 W
App
Name: DJI GO
Mobile Device System Requirements: iOS 8.0 or later, Android 4.1.2 or later
Supported Mobile Devices iOS: iPhone 5s, iPhone 6, iPhone 6 Plus, iPhone 6s, iPhone 6s Plus, iPhone 7, iPhone 7 Plus, iPod touch 6, iPad Pro, iPad Air, iPad Air Wi-Fi + Cellular, iPad mini 2, iPad mini 2 Wi-Fi + Cellular, iPad Air 2, iPad Air 2 Wi-Fi + Cellular, iPad mini 3, iPad mini 3 Wi-Fi + Cellular, iPad mini 4, and iPad mini 4 Wi-Fi + Cellular.
This app is optimized for iPhone 7 and iPhone 7 Plus.
Android: Samsung tabs 705c, Samsung S6, Samsung S5, Samsung NOTE4, Samsung NOTE3, Google Nexus 9, Google Nexus 7 II, Ascend Mate7, Huawei Mate 8, Nubia Z7 mini, SONY Xperia Z3, MI 3, MI PAD.
Gimbal
Model:
ZENMUSE X3
ZENMUSE X5(optional)
ZENMUSE X5R(optional)
ZENMUSE XT(optional)
ZENMUSE Z3(optional)
Angular Vibration Range: ±0.03°
Interface Type: Detachable
Controllable Range Pitch: -90° to +30°
Pan: ±320°
Mechanical Range Pitch: -125° to +45°
Pan: ±330°
Max Controllable Speed Pitch: 120°/s
Pan: 180°/s
Camera
Name: X3
Model: FC350
Total Pixels: 12.76M
Effective Pixels: 12.4M
Image Max Size: 4000x3000
ISO Range: 100-3200 (video)
100-1600 (photo)
Electronic Shutter Speed: 8s - 1/8000s
FOV (Field of View): 94°
CMOS: 1/2.3" CMOS
Lens: 20mm (35mm format equivalent)f/2.8 focus at ∞
9 Elements in 9 groups
Anti-distortion
Still Photography Modes: Single shoot
Burst shooting: 3/5/7 frames
Auto Exposure Bracketing (AEB): 3/5 bracketed frames at 0.7EV Bias
Time-lapse
Video Recording Modes: UHD (4K): 4096x2160p24/25, 3840x2160p24/25/30
FHD: 1920x1080p24/25/30/48/50/60
HD: 1280x720p24/25/30/48/50/60
Max Bitrate of Video Storage: 60 Mbps
Supported File Formats: FAT32/exFAT
Photo: JPEG, DNG
Video: MP4/MOV (MPEG-4 AVC/H.264)
Supported SD Card Types: Micro SD
Max capacity: 64 GB. Class 10 or UHS-1 rating required.
Operating Temperature Range: 0° to 40° C
Battery (Standard)
Name: Intelligent Flight Battery
Model: TB47
Capacity: 4500 mAh
Voltage: 22.2 V
Battery Type: LiPo 6S
Energy: 99.9 Wh
Net Weight: 570 g
Operating Temperature: 14° to 104° F (-10° to 40° C)
Storage Temperature: Less than 3 months: -4° to 113° F (-20° to 45° C)
More than 3 months: 72° to 82° F (22° to 28° C)
Charging Temperature: 32° to 104° F (0° to 40° C)
Max Charging Power: 180 W

Downward Vision System
Velocity Range: <26.2 ft/s (8 m/s) at height of 6.56 feet (2 m)
Altitude Range: 5-500 cm
Operating Environment: Surfaces with clear patterns and adequate lighting (> 15 lux)
Operating Range: <9.8 feet (3 m)
Ultrasonic Sensor Operating Range: 0.17-16.4 feet (5-500 cm)
Ultrasonic Sensor Operating Environment: Non-absorbing material, rigid surface (thick indoor carpeting will reduce performance)
Warranty Details
Gimbal Camera (including Z3, X3, X5, X5R): 12 Months
Whole Units (except for gimbal camera, and battery): 12 Months and Flight Hour less than 200 Hours
Battery 6 Months and Charge Cycle: less than 200 Times
Battery Charging Hub: 6 Months
Propeller and Propeller Mounting Plates: No Warranty
Remote Controller: 12 Months
Charger: 6 Months
In the box
Aircraft Body x 1
Remote Controller x 1
Camera with Gimbal x 1
Propellers (Pair) x 4
Intelligent Flight Battery (TB47) x 1
Battery Charger x 1
SD Card (16GB) x 1
ND Filter x 1
Power Cable x 1
Micro-USB Cables x 2
Remote Controller Charging Cable x 1
Harness x 1
Camera with Gimbal Box x 1
Carrying Case x 1
RC & Video Transmission
How do I solve a large margin mid-point error?
Use the DJI GO app to calibrate the remote controller.
How long does it take to charge a remote controller?
Fully charging the Inspire 1 remote controller takes approximately 6 hours. It can be used for approximately 4 hours after being fully charged.
What is the largest tablet that will fit in the remote controller's mobile device mount?
The mount can support an iPad Air or other similar-sized tablet. Tablets should be no more than 170mm wide.
Under which circumstances can the Inspire 1 transmit video over distances of 5 km? Does this require any specific configuration?
5 km video transmission can be achieved when the display resolution is 720DPI or lower and there is no interference.
Is there any delay when transmitting video, if so, how long is the delay?
The transmitted video usually has a 220ms delay.
Can the HDMI port and the USB port transmit a video signal at the same time?
As long as the function is activated, the device can transmit video through both ports simultaneously.
What is the maximum allowable distance between the master remote controller and the slave remote controller?
The master remote controller and the slave remote controller can maintain a connection at distances up to 50 meters.
How many slave remote controllers can be connected at the same time?
No more than 6 slave remote controllers (3 for Japan version) can be connected at the same time. The primary slave remote controller will be able to change the camera settings, as well as the tilt and yaw of the gimbal. The other slave remote controllers can only be used to change the parameters of the camera.
Camera & Gimbal
How can I eliminate the fisheye effect in my pictures and videos?
The Inspire 1's camera has only a very minimal "fisheye" effect, especially when compared to other flying platforms. Dedicated lens profiles for Adobe products such as Photoshop or After Effects will be released soon. Note: The focal length of the Inspire 1 lens is equivalent to 20mm.
Can the tilt and pan of the camera be controlled through the DJI GO app?
Yes. Just press and hold your finger on the Camera page of the GO app for a few seconds. A circle will appear, which can then be dragged to adjust the orientation of the camera.
How many bytes per minute does shooting a 4K video generate? How much video can a 16GB SD card hold?
4K video generates 450MB per minute. At this rate, a 16GB SD card can hold up to 36 minutes of footage.
Why does the video sometimes seem blurry, even when shooting under normal indoor lighting conditions?
In your DJI Pilot app, check whether you are recording in PAL or NTSC format and confirm that it matches the format that is used by your display device. NTSC (60 Hz) is standard in the United States and Japan. PAL (50 Hz) is commonly used in EU countries and in China. Your video may appear blurry if it is not formatted correctly for the display device you are using.
Is it normal for the integrated camera fan to occasionally start and/or stop after turning on the Inspire 1?
This is completely normal. The cooling fan is built in to protect critical sensors, ensuring that normal temperatures are maintained and the camera can function properly. When the sensor temperature exceeds 30 ℃, the fan is automatically activated. The fan is turned off when the temperature drops below 20 ℃.
Battery
Can I carry the Inspire 1 Intelligent Flight Battery on a commercial airplane?
Restrictions for bringing batteries in carry-on luggage may vary across airlines and regions. For accurate information and guidelines, please contact your airline or the regulatory body of your destination.
How do I check the total remaining life of my battery?
Press and hold the circular power button for 5 seconds to check the battery life. The Battery Level Indicators will light up and/or blink for 10 seconds. Remaining battery life is also displayed in the DJI Pilot app.
Is there an auto-discharge function for the Inspire 1 Intelligent Flight Battery? To what extent should I discharge the battery?
To prevent swelling, the battery automatically discharges to below 65% of its total power capacity if it is not used for more than 10 days. It takes approximately 2 days to discharge a fully charged battery's power level to 65%. It is normal to feel moderate heat emanating from the battery during this process. Discharge thresholds can be modified using the DJI GO app. To manually discharge the battery, do the following:
Slow: Place the Intelligent Flight Battery into the Inspire 1 battery compartment and turn it on. Leave it on until less than 8% power remains, or until the battery can no longer be turned on. Launch the DJI GO app to check battery levels.
Rapid: Fly the Inspire 1 outdoors until less than 40% of the battery's capacity remains.
Why is a full charge/discharge needed after every 20 battery cycles?
After prolonged use, the internal charge indicator thresholds can become less accurate. Performing a full charge/discharge cycle can re-calibrate the charging parameters and extend the life of the battery.
Using the App
Can the Inspire 1 sync photos and videos to a mobile device through app, in the same way that the Phantom 2 Vision+ can?
Photos are available when a mobile device is paired with the master remote controller and can be downloaded to the device.
What does the 'Star' button on the app's Camera page do?
This button is used to save videos to the mobile device. By tapping this button, you can quickly and easily save the most recent 5 seconds of recorded video directly to the mobile device.
Do I need to register on the DJI GO app?
The GO app can function without registration when it is being used offline, but registration is required for online use.
Miscellaneous
Why does it seem like some frames are lost when shooting 4K video?
4K video is recorded at a rate of 30 frames per second, so the lower rate may make it seem like frames are being lost, especially when shooting fast-moving objects. Alternatively, the issue may be related to your display device.
The connection of the Inspire 1's arms to the landing gear seems a bit loose. Is this normal?
The Inspire 1 boasts an advanced industrial design that allows for a moderate degree of movement at the arm connection point. This serves to reduce vibrations during flight.
How can I be sure that my Intelligent Flight Battery is an official DJI battery?
Both the Inspire 1 and DJI GO app have the ability to identify compatible, authentic accessories. If you are able to successfully turn on the Inspire 1, the battery is likely an authentic DJI battery. The DJI GO app will display an alert in the "Overall Status" section if it detects a counterfeit or defective battery. If there is a problem with the battery, the GO app will display an alert when activating the Inspire 1 using the Combination Stick Command. If there is a problem with the battery, the LED indicator on the back of your Inspire 1 will glow solid RED and you will hear a rapid beeping sound.
Are the two remote controllers the same? Should I setup the remote controllers in the app or somewhere else to control the camera and aircraft separately?
The two remote controllers are physically identical. You can set the remote controllers to either "Master" or "Slave" through the DJI GO app if you wish to use dual controller mode.
Can I upgrade and buy a second remote controller if I only buy a single remote controller now?
Yes.
How big is the Inspire 1?
Its length x height x width dimensions without the propellers attached are 44 x 30 x 45cm (17.3 x 11.8 x 17.7in).
What flight controller does the Inspire 1 use?
The Inspire 1 uses its own new flight controller.
Which motors and propellers does the Inspire 1 come with?
The Inspire 1 uses 3510H motors and 1345T propellers.
Does the Inspire 1 have a SD card included?
The Inspire 1 comes with a 16GB micro-SD card. It supports SD cards up to 64GB.
How can I put a GO Pro camera on the Inspire 1?
The Inspire 1 does not currently support GO Pro attachments. The gimbal is designed to hold DJI cameras only.
Is the camera's exposure automatic?
The exposure can be set to Auto, for automatic changes, or Manual, if you wish to use a specific setting.
How much weight can the Inspire 1 carry without its included camera?
We do not recommend flying with any payload other than the included DJI gimbal and camera.
Can I see the size of images through the app?
Yes, you can preview image or video sizes through the DJI GO app.
Do you have an LCD monitor available for the Inspire 1?
No, DJI does not sell LCD or HD monitors for the Inspire 1. However, you can output the live streaming video to a compatible monitor or mobile device of your own.
How long does it take to charge the battery? Does it comes with a charger?
Yes, all Inspire 1 units come with standard TB47 charger. With the standard TB47 100W charger, it takes 85min to fully charge a 4500mAh battery.
Can the mobile device holder be used on the Phantom 2 series remote controller?
No, it cannot. The mobile device holder can only be used with the Inspire 1 remote.
Where can I find info on the simulation application that plugs into the trainer port? Can you suggest a simulation program?
There is no trainer port on the remote controller for the Inspire 1.
When will ground station functionality be available?
The Inspire 1 does not currently support ground station.