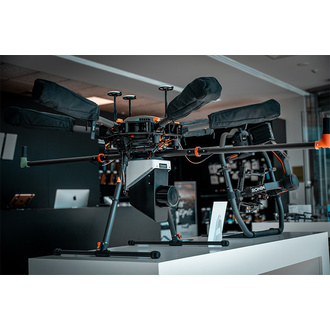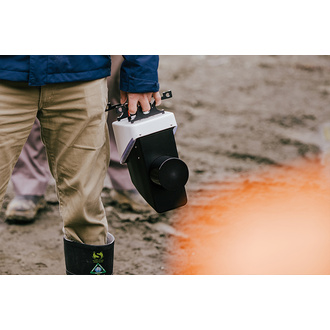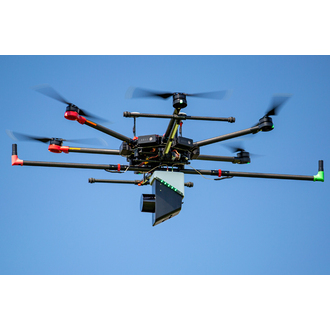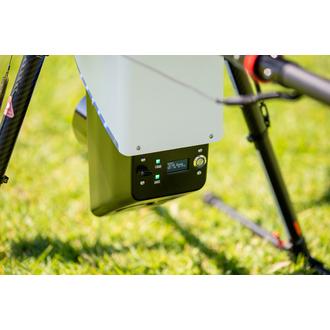 DJI Matrice 600 With NextCore RN100 Drone LiDAR Unit
The NextCore RN100 Drone LiDAR is designed for the DJI Matrice 600 to create high-quality terrain models. It can scan up to 80 hectares (500,000 sqm) in a single flight and has a 50mm RMSE accuracy.
---
NextCore is specifically designed to work seamlessly with the DJI M600 and provides high-quality LiDAR data in an easy to use affordable package.

LiDAR boasts many benefits over photogrammetry including excellent tree penetration to create high-quality terrain models under tree canopies, the ability to model large areas while not capturing enormous amounts of excess data, ability to model regardless of lighting conditions.

Once the mission is complete, your data is uploaded to NextCore's servers and combined with RINEX Data from your own survey base station or CORS Network. The NextCore servers then post-process the data through PPK to allow high accuracy georectification of the collected scan.
Once post-processed, you can download your data from the NextCore Cloud system from anywhere in the world anytime in a .laz format. The downloadable files come in decimated (one point per 100mm) and undecimated (usually over 3000 points per square meter) options depending on your specific requirement and data limitations.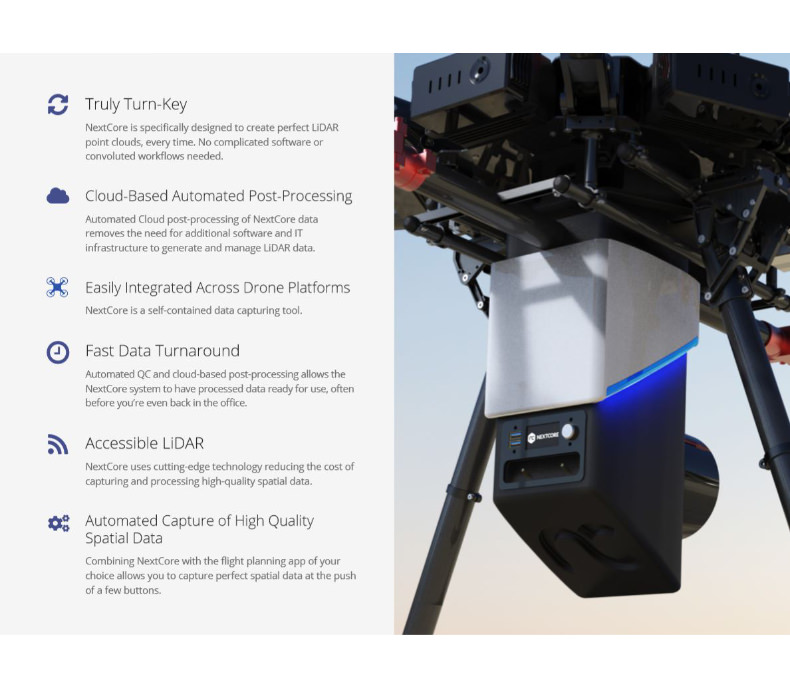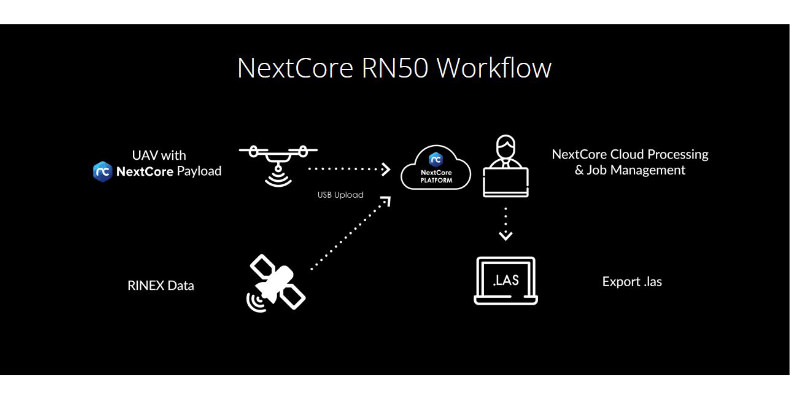 Connect & Fly
The unit connects to the DJI M600 vibration isolator mounts (3 minutes) plug-in power and connects to the DJI API port (optional). You are now ready to fly, no calibration required.
Upload & Process
Once landed, remove USB, open NextCore Fusion on a laptop and set parameters for processing, Add GNSS data from your chosen base station or subscription service (RINEX). Click process.
Download & Deliver
Once processing is a complete (3 times flight time) your LAZ is ready for viewing and delivery.
This is now a FREE service. All customers will be given 200hrs of processing per year at no cost!

This should more than meet the average needs of an operator. Should a customer exceed this usage, fees will apply.
Product Specifications
General
Absolute Accuracy: < 50mm RMSE @ 50m Range
PP Attitude Heading RMS Error: 0.03° IMU
Payload Weight: 1.8KGPayload Dimension: 16L x 12W x 23H (cm)
M600 Mounting Kit Weight: 0.6KG
M600 Mounting Kit Boom Span: 1.6M
Dimensions: 265 H x 155 L x 145 W (mm)
Laser Range: >150 m @ 80% Reflectivity
Flight time on M600: 23 minutes (on M600 with TB48s)
LiDAR Sensor
Laser Properties: Class 1 (eye safe), 905 nm
Field of Range: 20 ̊ Vertical / 360 ̊ Horizontal FOV
Number of Returns: 3
Dimension in LiDAR Sensor: 1.0 m / 150 m
Number of Lasers/Planes: 8
RMS Ranging Error: 30 mm
Recommended Scanning Height: AGL 20 - 60 m
Scan Rate: 420k shots/s, up to 1.26M points/s
Nextcore Fusion Systems Requirements
Operating System: Windows 10
RAM: 4 GB (min), 32 GB Recommended
Hard Drive Space: 500MB (min)
Average Post-Processing Time: 3 times flight time
WHY BUY FROM US?
By buying from Ferntech, you'll have the confidence that you are dealing directly with New Zealand's leading drone experts. Our staff are knowledgable drone pilots who offer expert advice, trusted support and superior specialist service. Only through us will you receive a full New Zealand warranty, phone and email support, and access to our certified Repairs Centre with DJI-qualified drone technicians. And we guarantee that we will have the best prices on the market — if not let us know and we will match any price (conditions apply).
Warranty Details
There's currently no reviews for this product, be the first to write one.