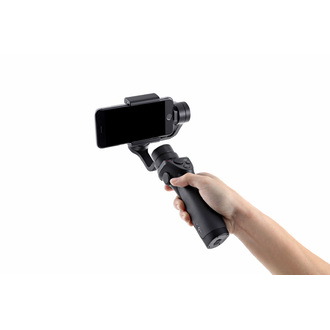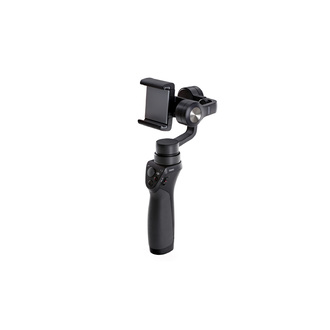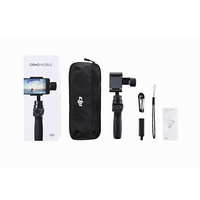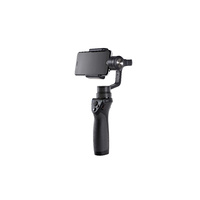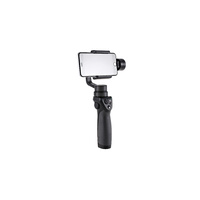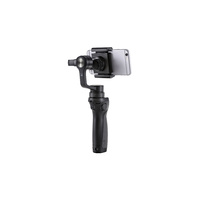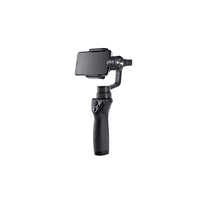 DJI Osmo Mobile (Refurbished)
This is a refurbished Osmo Mobile from the DJI factory. It has been thoroughly tested and inspected by a DJI technician. As a result, you can purchase a Osmo Mobile that looks and performs like new for a fraction of the price.
---
WHY BUY FROM US?
By buying from Ferntech, you'll have the confidence that you are dealing directly with New Zealand's leading drone experts. Our staff are knowledgable drone pilots who offer expert advice, trusted support and superior specialist service. Only through us will you receive a full New Zealand warranty, phone and email support, and access to our certified Repairs Centre with DJI-qualified drone technicians. And we guarantee that we will have the best prices on the market — if not let us know and we will match any price (conditions apply).
This is a refurbished Osmo Mobile from the DJI factory. Refurbished units have been returned to DJI for various reasons, often simply because of a damaged box. It has been thoroughly tested and inspected by a DJI technician. As a result, you can purchase a Osmo Mobile that looks and performs like new for a fraction of the price. Our team have found that the reliability and performance of a refurbished product is identical to that of a brand-new model - you won't be able to tell the difference! We have limited stock of refurbished models available - once these are sold we will won't be receiving any more refurbished models. This model comes with a full DJI warranty and brand new batteries.
Features
Shoot cinematic videos anytime, or use its intelligent functions to track your subject, capture stunning motion timelapses or even stream a moment live around the globe. Osmo Mobile smooths and even cancels out the movements you make, stopping camera shake and turning every shot into cinematic video.
Control
Control your phone camera like a professional camera, with dedicated buttons for the Shutter and Record, as well as manual ISO, Shutter and White Balance settings. You can customise the joystick to tilt, invert pan, set the sensitivity or even set it so that the gimbal can only move in specific directions.

Battery
Use the dedicated USB charging port for both charging and firmware upgrades. Charging will take approximately 3 hours when using a 1amp source. High energy efficiency and high capacity batteries give the Osmo Mobile a maximum run time of 4.5 hours.
Design
Osmo Mobile features the same high quality materials and technologies found in the rest of the Osmo family. It is compatible with a range of phones, from 2.3in to 3.3in (59mm to 85mm) width. It is made of a strong, lightweight and corrosion-proof magnesium alloy commonly found on aircraft and high-end cameras. Created using semi-solid casting technology, the Osmo Mobile's surfaces are smooth to the touch.
Highlights
ActiveTrack technology built into the DJI GO app allows the Osmo Mobile to automatically keep your smartphone facing you as you move.
Caputure motion timelapse videos to show the passing of time without needing professional equipment and tools.
Shoot silky smooth slow motion that make even simple movements look dramatic and cinematic. Take 1-second long exposures without a tripod for sharp night shots. With 3-axis stabilization, the Osmo Mobile will keep your phone steady.
Make your beauty shine with the Osmo Mobile's beautify technology. Using automatic identification and intelligent processing technologies inside the DJI GO app2, it polishes up your photos and videos to give them that perfect, professional sheen.
Share moments using YouTube Live and Facebook Live inside DJI GO. Every stream you shoot will be steady and smooth, as if you have your own personal camera crew.
Take big, detailed landscape photos you will want to frame using only your smartphone and the Osmo Mobile. Its Panorama function automatically captures and blends 9 separate photos together to create one stunning photo.
Product Specifications
Handle
Dimensions: 2.4 x 1.9 x 6.4 inches (61.8 mm x 48.2 mm x 161.5 mm)
Weight: (including battery) 201 g
Supported Mobile Device Max Size: 6.2 (L) x3.1 (W) inches (158.2 (L) x 77.9 (W) mm)
Camera
Model: X3/FC350H
Sensor: 1/2.3" CMOS
Effective pixels: 12.40M (Total pixels: 12.76M)
Lens: 94° FOV 20mm (35mm format equivalent) f/2.8
Focus: 3.5m (suitable range 1.5m to ∞)
ISO Range: 100-3200 (video);100-1600 (photo)
Electronic Shutter Speed: 8s - 1/8000s (up to 30s when camera is on M mode)
Max. Image Size: 4000 x 3000 pixels
Still Photography Modes: Single Shot
Photo Burst Mode: 3/5/7 shots
Auto Exposure Bracketing (AEB): 3/5 bracketed frames @ 0.7EV bias
Interval
Timelapse
Auto Panorama
Selfie Panorama
Video Resolution:
C4K (4096 x 2160) 24/25p
4K (3840 x 2160) 24/25/30p
2.7K (2704 x 1520) 24/25/30p
FHD: 1920 x 1080 24/25/30/48/50/60/100p
HD: 1280 x 720 24/25/30/48/50/60p
Video Recording Modes: Auto; Slow Motion(FOV 47°)
Max. Video Bitrate: 60 Mbps
Supported File Formats: FAT32(≤32 GB); exFAT (>32 GB)
Photo Formats: JPEG, DNG(RAW)
Video Formats: MP4/MOV (MPEG-4 AVC/H.264)
Supported SD Cards: Micro SD; Max. Capacity: 64 GB; Class 10 or UHS-1
Operating Temperature: 32° to 104° F (0° to 40° C)
Audio Output: 48 KHz; AAC
Intelligent Battery
Model: HB01-522365
Type: LiPo
Capacity: 980 mAh
Energy: 10.8 Wh
Voltage: 11.1V
Charging Temperature: 59° to 104° F (15° to 40° C)
Operating Temperature: 14° to 122° F (-10° to 50° C)
Gimbal
Model: Zenmuse X3
Weight: 221 g
Output Power: (with camera) Static: 9 W; Dynamic: 11 W
Angular Vibration Range: ±0.03°
Mount: Detachable
Controllable Range Tilt: - 35° to +135°
Pan: ±320°
Roll: ±30°
Mechanical Range Tilt: - 90° to +150°
Pan: ±330°
Roll: - 50° to +90°
Max Controllable Speed: 120°/s
Wi-Fi Video Link
Operating Frequency: 2.412-2.462 GHz; 5.180-5.805 GHz
Max. Transmission Distance: 2.4G: 82 feet (25 m); 5G: 328 feet (100 m)
Transmitter Power: (EIRP) 2.4 G: 8 dBm; 5 G: 12 dBm
Battery Charger
Model: SOY015A-1260120
Input: 100-240 V; 50/60 Hz
Output: 12.6 V, 1.2 A
Flexi Microphone
Sensitivity: -32 ± 3 dB (0 dB = 1V/Pa)
Frequency Response: 100 -10000 Hz
Signal-to-Noise Ratio: 60 dBA
Pin Diameter: 3.5 mm
Length: 88 mm
Weight: 4 g
Compatible Devices
Microphones: (Confirmed)
Sennheiser MKE400
Sony ECM DS70P
Rode VideoMic Pro
Rode VideoMicro
Mymyk Smartmyk
DED DV-889
Warranty Details
Battery:
6 Months and Charge Cycle less than 400 Times
Battery:
Charger
12 Months
Battery Charging Cable:
(Osmo Mobile)
No Warranty
In the box
Osmo Mobile Phone Gimbal x 1
Intelligent Battery x 1
Power Cable x 1
Wrist Strap x 1
Rosette Protection Cap x 1
Carrying Pouch x 1
Functions
Is Osmo Mobile able to hold any phone?
The Osmo Mobile supports smartphones measuring from 58.6mm-84.8mm width and up to 8.4mm thick. This covers most phones currently available, from the iPhone SE to the iPhone 6s Plus and Android phones of similar sizes. Please note that actual compatibility might be affected by accessories attached to your phone. Certain form factors including side button layout should also be considered.

How to power on Osmo Mobile in my first use?
Step 1, Activating the Intelligent Battery. Before powering on the Osmo Mobile, insert the battery into Osmo Mobile and connect the unit to a power source using the dedicated charging cable for battery activation.
Step 2, Registering your Osmo Mobile via DJI GO. Power on the unit and pair it with your mobile device. Instructions will be shown in DJI GO automatically to guide you through the registration and activation process.

What is the hardware requirement of my phone when using the Osmo Mobile?
Osmo Mobile utilizes Bluetooth 4.0 to communicate with phones. Though Bluetooth 4.0 has become a standard for current phones, we suggest you to check compatibility by revisiting the specs sheet.

Can I use ActiveTrack in any operation mode i.e. Standard, Portrait, Underslung, and Flashlight?
ActiveTrack is available in all modes except Portrait Mode due to limited horizontal camera field of view (FOV) when the phone is held upright. When shooting in Portrait Mode, a subject might move out of the frame easily and leave no time for the gimbal to adjust its orientation.

Can I set the ActiveTrack speed? How fast can it move?
No. Tracking speed cannot be set. The Osmo Mobile will adjust its movement according to the speed of the object, so you do not need to set its speed according to how you use it. The fastest it can track is the same as its Max Controllable Speed, 120°/s.

Is ActiveTrack compatible with all phones?
No. ActiveTrack is not compatible with certain phones (i.e. iPhone 5s and iPhone 5) due to limitations within the phones.

Does the different resolution of front and rear cameras affect ActiveTrack performance?
No. ActiveTrack is not affected by camera resolution.

Handle
Can I add an external microphone to the 3.5mm port of the Osmo Mobile handle?
No. When using Osmo Mobile, the recording of sound is handled by your phone other than the gimbal system. For such reason, we redesigned the 3.5mm port as a dedicated port for charging and firmware upgrading.

Are the Control Panel and trigger still the same as the Osmo?
Yes. The Osmo Mobile uses the same handle design as the Osmo. You can use the trigger for multiple controls for both the gimbal and camera — hold it down for locking the gimbal's direction, double tap for re-centering. Unlike other Osmo cameras, tapping the trigger three times does not rotate the phone. Instead, it switches your phone from front camera to rear camera.

Can I zoom when using Osmo Mobile?
Yes. By holding the trigger then moving the joystick upward or downward, you can control the digital zoom. Please note that image quality will be affected as you zoom in digital way.

Can I replace the gimbal of the Osmo Mobile with a Zenmuse X3?
No. The Osmo Mobile is sold as a complete unit. The gimbal is therefore non-detachable.

Dji Go
Can I control shutter speed and ISO etc. from my smartphone?
Yes. You can set parameters manually in the Camera Settings menu. This function is only supported on iOS devices.

When recording video, can I record at whatever resolution I have set inside the DJI Go app?
The DJI GO app will automatically select the optimal video resolution base on the performance and specs of your phone. If you want to manually change video resolution or ratio, you can access such feature via the Camera Settings menu in DJI GO. Maximum video resolution and still image size will be limited by the hardware specs, for example the iPhone 6s can shoot video at 4K resolution while iPhone 6 can only shoot FHD video.

Are the camera settings in the DJI GO app affecting the resolution of my phone's video itself?
No.

Is there anything inside the app that tells me how much storage space I have remaining for video on my phone?
If you are an iOS user, the app will tell you how much storage space there is for video. Unfortunately, this does not apply to Android users.

Can I broadcast live videos through a third-party video platform? How?
Yes. Go to Settings, Choose Live Broadcast Platform and choose the Custom option (or type in the platform's name) then follow the on-screen instructions.

What is the difference between Walk and Sport Mode?
The main difference is the gimbal's speed tracking your movements. In Sport Mode, the gimbal follows your movements closely and is suitable for shooting fast moving objects. In Walk Mode, the gimbal reduces shake generated by your hands, allowing you to get stable shots on the move.

Can I set the speed of the Joystick?
Yes, you can choose and set slow, medium, and fast speeds in the app.

Should I turn on Tripod Mode when shooting timelapse videos?
Yes. You can enable the Tripod Mode when shooting timelapse videos from a fixed angle. However, if shooting hyperlapse videos, Tripod Mode should be switched off.

Why is manual adjustment of metering, focus and zoom disabled when shooting motion timelapse videos?
To ensure optimum image quality, manual adjustment of these functions has been disabled when shooting timelapse videos.

How many points can I set when shooting motion timelapse videos?
A maximum of 5.

What is Pitch Lock Mode?
The shooting direction of the phone camera will not be affected by the movement of your arms in a tilt axis.

Can I exit Portrait or Underslung mode using the DJI GO app?
No.

Where are photos and video captured by the Osmo Mobile stored?
For iOS users, they will be stored in the DJI GO app. For Android users, you can choose to store photos and video either in your phone or on a SD card.

Can I use Beautify for shooting photos and recording video?
Yes. You can use it for both. However, it is only available for video recording at 720p.

Is Beautify available when shooting with front and rear cameras?
Yes.

Battery
Is the Osmo Mobile using the original Osmo battery? How long are charge times and battery life?
Yes. The Osmo Mobile uses the same battery as the original Osmo (980 mAh). A full charge requires 3 hours, and battery life varies between 3 and 4.5 hours.
What is the maximum charging current for the Osmo Mobile?
The maximum charging current is 2.1A.

Is the Osmo Mobile compatible with Osmo's High Capacity Battery and External Battery Extender?
Yes.

Can I use the charging cable for other electronic products like my phone and computer?
No.

Can other USB cables work with my Osmo Mobile?
No. Please always use the dedicated USB cable for the Osmo Mobile when charging and upgrading.

Bluetooth
Does the Osmo Mobile connect to my phone via Wi-Fi just like the Osmo?
No. The Osmo Mobile connects to your phone via Bluetooth with a few easy taps in the DJI GO app.

How is Bluetooth connection better than Wi-Fi?
The connection speed of Bluetooth is faster than Wi-Fi. Once your phone is connected to the Osmo Mobile, it will automatically connect again the next time you use the same phone.

How do I know which device is mine when there are several Osmo Mobiles around my phone?
We give every Osmo Mobile a unique serial number, which is located on the left of the phone holder. You can easily locate your device by finding the serial number. You can also change the name of your device in the DJI GO app.

Accessories
Does the Osmo Mobile support all Osmo accessories?
The Osmo Mobile has the same rosette mount as the Osmo meaning that accessories are interchangeable for both. We recommend using the Osmo Mobile with the Osmo Base or the Extension Rod with the Tripod for longer exposures or Motion Timelapses.

Can I attach an external lens to my phone when using Osmo Mobile?
Yes. However external lenses may affect the balance of the gimbal. Large, heavy lenses are not recommended.

Others
Why are some features not available on Android systems? Will they be available later?
The shooting capabilities of the Osmo Mobile depend on what type of mobile phone system you use. Consequently, Android users may not be able to use the fully optimized functions of the Osmo Mobile. DJI is working with Android phone manufacturers to provide a better user experience to all Android users. Thank you for your patience and understanding.