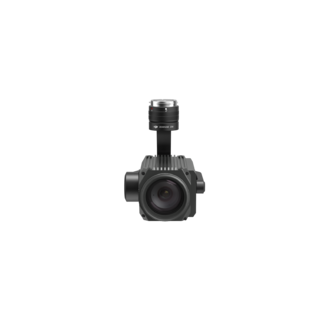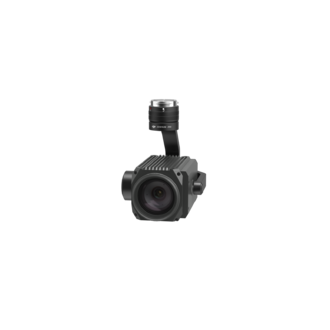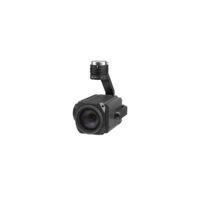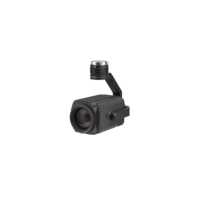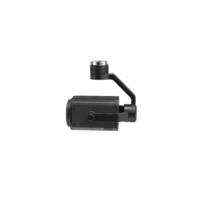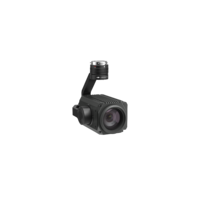 DJI Zenmuse Z30
Designed to seamlessly integrate with DJI's Matrice series of airframes, the Zenmuse Z30 is the first integrated aerial camera that has an optical zoom up to 30x and up to 6x digital zoom.
---
Features
Zoom
The Zenmuse Z30 is the most powerful integrated aerial zoom camera on the market, featuring 30x optical and 6x digital zoom for a combined magnification of up to 180x. Whether you are inspecting cell towers or wind turbines, the Z30 enables you to get a detailed look at structures, wires, modules and components to detect damage. The Z30 letd you conduct inspections from a distance, which increases the efficiency of your operations, but removes the danger of collision.
TapZoom
TapZoom allows precise collection of visual data. Just tap your finger to point the camera at the subject of your inspection. The Zenmuse Z30 automatically adjusts its focal length to give you an enlarged view, making even the most minute details visible in a matter of seconds.
Stabilization
A high-powered zoom means that stability is of utmost importance. The Z30 incorporates DJI's leading gimbal technology for stabilization within 0.01° and the same precision for controls, enabling long-range inspection that is always high in fidelity.
Uses
Cell Tower Inspection: Eliminate the need for dangerous manual inspection and the risk of crashing into assets by inspecting from a distance with the Zenmuse Z30.
Wind Turbine Inspection: Detect fine damages from afar while avoiding damage to personnel and equipment. Set up your aircraft get a full 360° view of your asset with Point of Interest mode.
Firefighting: First responders can now quickly get an overview of a scene, and use the 30x zoom to drill down for accurate and specific intelligence to base their operations on.
Compatible with Matrice Series
Adapting the Z30 to your existing Matrice based aerial system is easy thanks to its integrated design. Simply slide the camera in the mount and you're ready for take-off. The Zenmuse Z30 is designed for use with DJI Lightbridge 2, breaking technical limits to increase range up to 3.1 miles (5km). The integrated controller and intelligent algorithms set a new standard for wireless HD image transmission by lowering latency and increasing image fidelity.
Product Specifications
General
Name: Zenmuse Z30
Dimensions: 152 mm x 137 mm x 61 mm
Weight: 556 g
Camera
Sensor: CMOS, 1/2.8"
Effective Pixels: 2.13 M
Lens: 30x Optical Zoom
F1.6 (Wide) - F4.7 (Tele)
Zoom Movement Speed:
- Optical Wide – Optical Tele: 4.6 sec
- Optical Wide – Digital Tele: 6.4 sec
- Digital Wide – Digital Tele : 1.8 sec
Focus Movement Time: ∞ - near: 1.1 sec
FOV: 63.7°(Wide) - 2.3°(Tele)
Digital Zoom: 6x
Min. Working Distance: 10 mm - 1200 mm
Photo Formats: JPEG
Video Formats: MOV, MP4
Working Modes: Capture, Record, Playback
Still Photography Modes: Single shot, Burst shooting: 3/5 frames, Interval (2/3/4/7/10/15/20/30 sec)
Exposure Mode: Exposure Mode Auto, Manual, Shutter priority, Aperture priority
Exposure Compensation: ±2.3 (1/3 increments)
Metering Mode: Center-weighted metering, Spot metering (Area option 12x8)
AE Lock: Supported
Electronic Shutter Speed: 1/30 – 1/6000 s
White Balance: Auto, Sunny, Cloudy, Incandescent, Custom (2000K - 10000K)
Video Captions: Supported
TapZoom: Supported
TapZoom: Range 1-5
Defog: Supported
One Key to 1x Image: Supported
Anti-flicker: 50 Hz, 60 Hz
PAL/NTSC: Supported
Supported SD Cards: MicroSD (SD / SDHC / SDXC)
Max. Capacity: 64 GB, Class 10 or UHS-1
Supported File Systems: FAT32 (≤ 32 GB) exFAT (> 32 GB)
Gimbal
Angular Vibration Range: ±0.01°
Mount: Detachable
Controllable Range Pitch: +40° to -90°, Yaw: ±320°
Mechanical Range Pitch: +50° to -140°, Yaw: ±330°, Roll: +90° to -50°
Max Controllable Speed Pitch: 180°/s, Yaw: 180°/s
Environmental
Operating Temperature: 14° to 113° F (-10° to 45° C)
Non-Operating Temperature: -4° to 140° F (-20° to 60° C)
In the box
Gimbal and Camera x 1
MicroSD Card (16GB) x 1
WHY BUY FROM US?
By buying from Ferntech, you'll have the confidence that you are dealing directly with New Zealand's leading drone experts. Our staff are knowledgable drone pilots who offer expert advice, trusted support and superior specialist service. Only through us will you receive a full New Zealand warranty, phone and email support, and access to our certified Repairs Centre with DJI-qualified drone technicians. And we guarantee that we will have the best prices on the market — if not let us know and we will match any price (conditions apply).
Warranty Details
Gimbal: 6 Months
Camera: 6 Months
What kind of zoom does the Zenmuse Z30 have? How much does it zoom by?
The Zenmuse Z30 offers a 30 times optical zoom with an additional 6 times digital zoom.
Can the Zenmuse Z30 be used on the Osmo handle?
No. It is designed for industrial applications and is not compatible with the Osmo series.
What applications and what kind of specific scenarios are the Z30 suited for?
The Zenmuse Z30 is built for different industrial applications including traffic law enforcement, equipment and infrastructure inspection, firefighting, and search and rescue. Details are as follows:
Traffic law enforcement: Capture a detailed image of traffic violations from a distance. Tap on the screen and the camera will zoom in to focus on the target vehicle.
Firefighting: Discover sources of ignition from a distance, measure areas on fire, and maintain safe distances when dealing with explosives.
Cell tower inspection: Zoom in on critical structures for a detailed look, eliminating the risk of close quarters flying.
Construction inspection: Pinpoint areas of interest from afar.
Is the Zenmuse Z30 compatible with the Inspire series?
No. It is only compatible with the Matrice series, Matrice 100 and Matrice 600.

What is the difference between the Zenmuse Z30 and Zenmuse Z3?
The Zenmuse Z30 offers a 30 times optical zoom while the Zenmuse Z3 only has a 3 times optical zoom. It also has a number of unique intelligent features including TapZoom, which makes zooming easier.

Will there be any video shake when using Zenmuse Z30?
When zooming large amounts, micro-movements and aircraft vibration will be magnified, resulting in a slight shake during video capture. However, this will not affect photo capture, therefore long-range zooming is ideal for real-time inspection and photography.
What intelligent features does the Zenmuse Z30 support when used with the DJI Matrice 600?
It supports TapZoom, One Key to 1x Image, Defog and more.
There's currently no reviews for this product, be the first to write one.