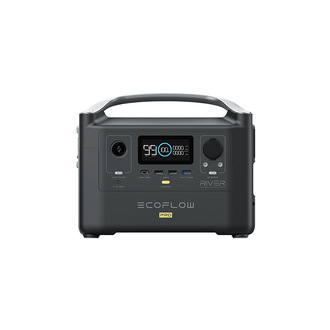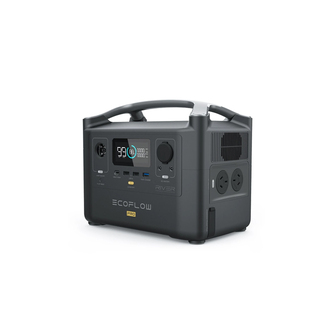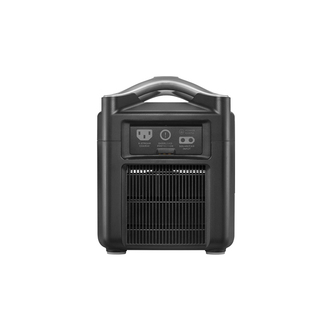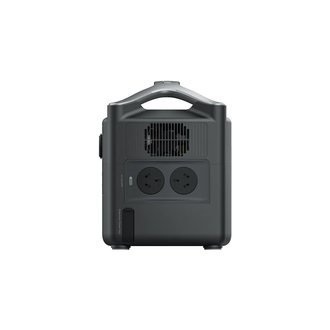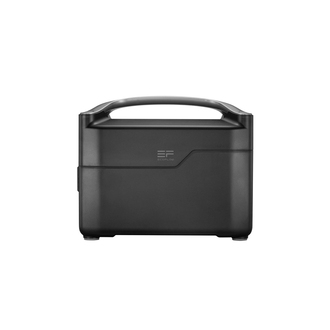 EcoFlow RIVER Pro Portable Power Station
Or 4 interest-free payments of $387.25 with
Learn more.
The EcoFlow RIVER Pro Portable Power Station is the perfect accessory to keep your batteries charged while on site.
---
Features
No need to live without devices, appliances, or tools when you're away from the grid—the RIVER Pro Portable Power Station from EcoFlow provides 720 watt hours of AC power wherever your adventures take you. The RIVER Pro stores power in a lithium-ion battery that can be charged from AC house current, a vehicle DC outlet, or solar panels. You can use it to charge a typical smartphone 58 times, power a 110W TV for up to 10 hours, or charge a GoPro camera 83 times. Power outputs include two 230V pure sine AC outlets, two USB Type-A ports, one fast charge USB Type-A port, one 100W USB Type-C port, one 12 VDC vehicle cigarette lighter-style socket, and two DC 5521 ports. The battery has an 800-charge life cycle. It recharges in 1.6 hours from an AC source, 6.5 hours from a vehicle DC socket, or 9 hours using two 110W solar panels in full sun. You can double the capacity of the RIVER Pro by connecting an optional extra battery.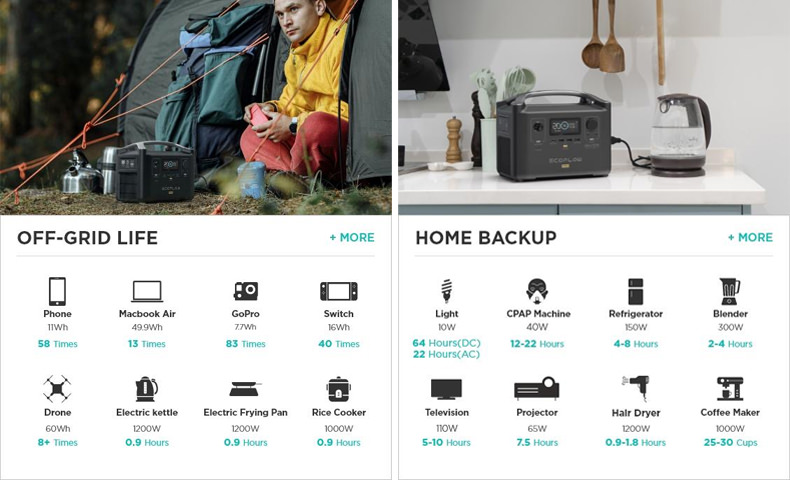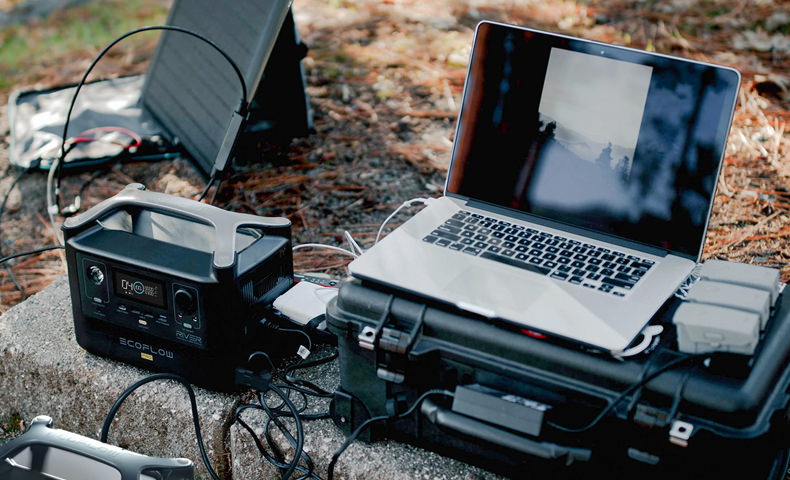 Highlights
Charge 10-12 Mavic 2 Batteries and 6-8 Phantom 4 Pro Batteries
720Wh capacity
Power devices up to 1800W in X-Boost mode
Two AC outlets, one 100W USB Type-C port, one fast-charge USB Type-A port, two standard USB Type-A ports, one car cigarette lighter-style DC socket, two DC 5521 ports
LCD charge status, battery power, and warnings display
Charge by AC or DC power or solar (1.6 hours from AC source through X-Stream Charge input, 6.5 hours with car DC socket, 9 hours with two EcoFlow 110W Solar Panels)
Capacity can be doubled by purchasing with optional extra battery found here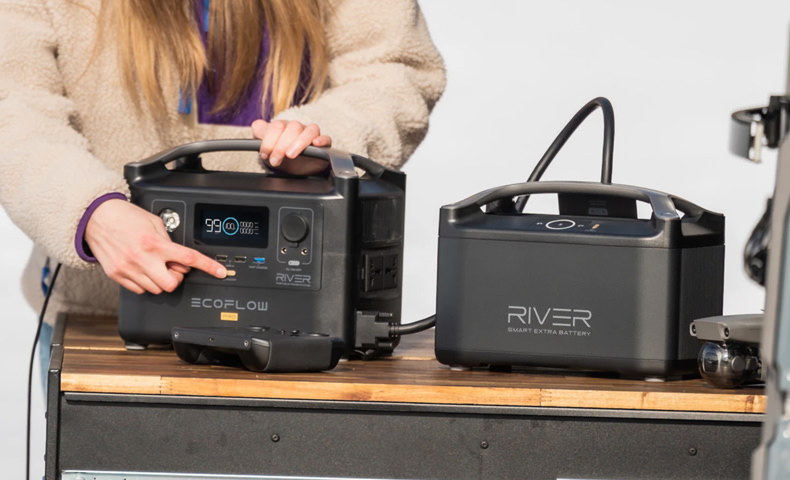 Not sure what portable power station to go for, check out our product comparison page.
Product Specifications
Battery Type: Lithium-Ion
Capacity: 720 Wh (28.8 V)
Input: AC: X-STREAM Charge 660 W Max, 220-240 VAC 50 Hz/60 Hz
Solar: 200 W, 10-25 VDC, 12 A Max
DC: 12V/24 VDC, 8 A Max
Outputs: 2 x AC Outlet: 600 W, 1200 W Surge Total, 230 VAC 50 Hz/60 Hz
2 x USB Type-A: 5 VDC, 2.4 A Max, 12 W Max
1 x Fast Charge USB Type-A: 5/9/12 VDC, 2.4 A Max, 28 W Max
1 x USB Type-C: 5/9/12/15/20 VDC, 5 A, 100 W Max
1 x Female Car-Style Socket: 13.6 VDC, 10 A (136 W Max)
2 x DC 5512 13.6 V, 3 A
Charging Time: Wall Charger: 1.6
Car-Style DC Outlet: 6.55 Hours
Two EcoFlow 110W Solar Panels: 9 Hours, Full Sun
Operating Temperature Range: Charge: 0-45°C
Discharge: -20-60°C
Dimensions: 28.9 x 23.5 x 18.0 cm
Weight: 7.6 kg
In the box
EcoFlow RIVER Pro Portable Power Station x 1
DC5521-DC5525 Cable x 1
1.5m AC Cable x 1
1.5m DC car Charge Cable x 1
MC4 to XT60 Solar Input Cable x 1
User Manual x 1
WHY BUY FROM US?
By buying from Ferntech, you'll have the confidence that you are dealing directly with New Zealand's leading drone experts. Our staff are knowledgable drone pilots who offer expert advice, trusted support and superior specialist service. Only through us will you receive a full New Zealand warranty, phone and email support, and access to our certified Repairs Centre with DJI-qualified drone technicians. And we guarantee that we will have the best prices on the market — if not let us know and we will match any price (conditions apply).
Warranty Details
LIMITED 2 YEAR
How many times can River Pro charge my DJI Mavic 2 Battery?
10-12 full charges
How many times can River Pro charge my DJI Phantom 4 Pro Battery?
6-8 full charges
Can I control River Pro remotely?
Yes. You can control RIVER Pro using your phone. Just link to it in the EcoFlow app to control it from afar.
Can River Pro handle high-wattage appliances?
Yes. RIVER Pro can power devices up to 1800W with our proprietary technology, X-Boost. *X-Boost can run devices that require up to 1800W, however, it's best to test before use. Some 600W–1800W appliances with strict voltage requirements may not function (e.g. air compressors).
Can I use solar panels with River Pro?
Yes. You can connect up to 2 sets of 110W solar panels to sustainably charge your RIVER Pro in under 3 hours.
Can River Pro be used as an uninterruptible power supply (UPS)?
It can be an emergency power source (EPS), which will have the same result as UPS for most electronics. Here's the difference. When your RIVER Pro is plugged into the wall, anything plugged into it gets power from the grid, not its battery. If power from the grid stops, RIVER Pro automatically switches to its battery supply mode within 30 milliseconds. That means anything connected will not have power for 30 milliseconds, which may mean sensitive electronics like desktop computers and data servers turn off. Test your devices individually to see if they need UPS to stay powered.
There's currently no reviews for this product, be the first to write one.