Klau NRT Subscription (Annual License)
NRT PPP yearly subscription to global satellite corrections data. Use this instead of sourcing base station data to upgrade your PPK system to PPP (Precise Point Positioning).
---
Features
The Klau Near Real Time (NRT) subscription uses global satellite corrections data to create accurate data for photogrammetry. With this subscription there is no longer a requirement for a base station (Klau PPK software still required).
No Base Station
Saves time and money, just fly without setting up a base station or sourcing and downloading CORS data. No more range limits to your base station.
Simple Operation
Out of the box system that can scale across enterprise operations. Just fly your drone, capture your data, ProNRT takes care of the "survey" side, making your data accurate.
High Accuracy Anywhere.
Global corrections are applied to the data logged on your KlauPPK PPPNRT during post processing. No matter where you fly, anywhere in the world, your data is accurate.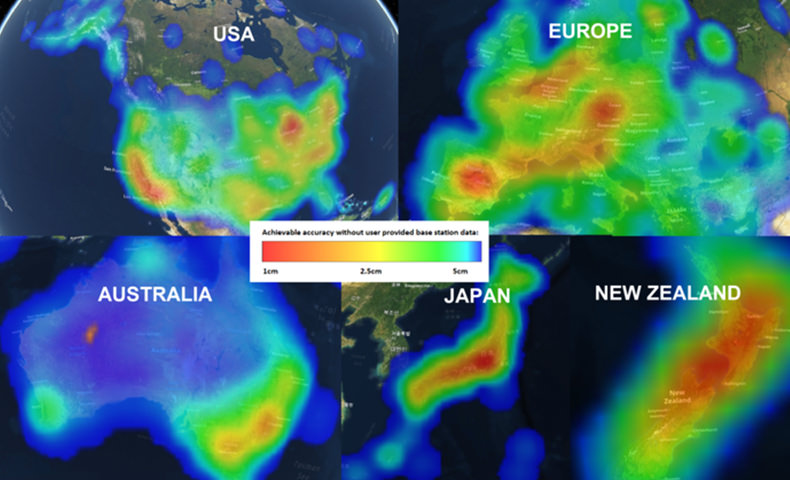 The same KlauPPK software workflow applies, to synchronise camera events, apply lever arm corrections, manage coordinate systems and geoids, apply site localisations, capture ground points, and so on. Instead of choosing a base station, which should be within 20 miles of the site, or setting up an RTK radio link, users with an active KlauPPK subscription can process a high accuracy trajectory, anywhere, without any other inputs. The annual subscription enables unlimited processing of data from KlauPPK hardware.
WHY BUY FROM US?
By buying from Ferntech, you'll have the confidence that you are dealing directly with New Zealand's leading drone experts. Our staff are knowledgable drone pilots who offer expert advice, trusted support and superior specialist service. Only through us will you receive a full New Zealand warranty, phone and email support, and access to our certified Repairs Centre with DJI-qualified drone technicians. And we guarantee that we will have the best prices on the market — if not let us know and we will match any price (conditions apply).
Warranty Details
There's currently no reviews for this product, be the first to write one.