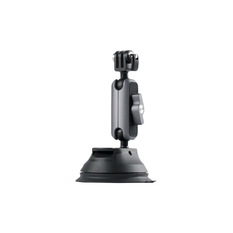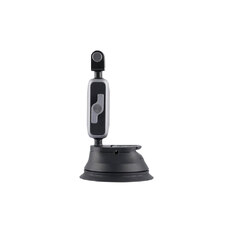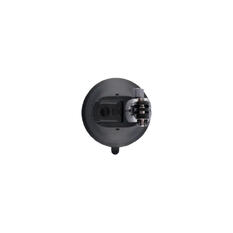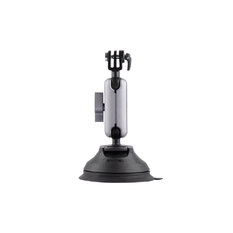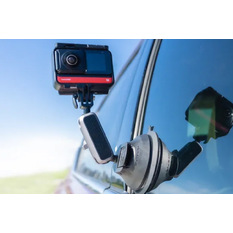 PGYTECH Action Camera Suction Cup
Or 4 interest-free payments of $16.25 with
Learn more.
This suction cup is great for a variety of accessories such as action cameras, mobile phones, small lights and microphones. It fixes to smooth surfaces like glass, metal and tiles.
---
Features
Double Ball Structure,360° Angle Adjustment
Can adjust the angle according to different usage scenarios and shooting needs.
Large Suction Cup, Strong Adsorption
Using elastic resin, thick suction cup, large suction force, stable and reliable,
can be adsorbed on smooth and flat surface.
High Strength Aluminum Alloy Material
The middle link is made of high-strength aluminum alloy, sturdy and light.
Quick Release Wrench Quick Operation
The PGYTECH Pin quick release wrench is patented and quick to operate.
Folding Storage, Small And Portable
Please note that the product can only be stored for a short period of time when folded and with temperatures ranging from 0 - 30℃
Standard 1/4 Screw Adapter, Wide Adaptability
Standard 1/4 screw adapter, can be connected to various equipment such as photography lights, mobile phone clips, etc.
Highlights
360° Rotation and tilts, reaching every angle.
Use it as a car mount or when vlogging while cooking/working/exercising/doing your makeup.
Uses a strong, stable and safe absorption cup.
Quick-release pin for easy setup
Compatibility
All types of action cameras and smart phones
Product Specifications
Material
PA66+GF, TPU, Aluminium
Net Weight
138g
Size
138mm x 93.5mm x 85mm
In the box
PGYTECH Suction Cup Mount x 1
PGYTECH Pin x 2
Universal Interface with 1/4" Mount Bolt x 1
User Guide x 1
WHY BUY FROM US?
By buying from Ferntech, you'll have the confidence that you are dealing directly with New Zealand's leading drone experts. Our staff are knowledgable drone pilots who offer expert advice, trusted support and superior specialist service. Only through us will you receive a full New Zealand warranty, phone and email support, and access to our certified Repairs Centre with DJI-qualified drone technicians. And we guarantee that we will have the best prices on the market — if not let us know and we will match any price (conditions apply).
Warranty Details
What kind of surfaces can the action camera suction cup be used on?
It can be attached to smooth glass-like surfaces, both indoors and outdoors.
What products can be used with the action camera suction cup?
The universal camera interface and ¼" screws are reserved for a wide range of applications. Takes all action cameras, mobile phones, small photography lights, microphones etc.
What is the size and weight of the action camera suction cup?
Size: 138 * 93.5 * 85mm
Weight: 138g
What is the action camera suction cup made from?
PA66 + GF, TPU, aluminum alloy.
How do I use the action camera suction cup?
The action camera suction cup is suitable for photographic accessories such as sports cameras, mobile phones, small photography lights, microphones and other photographic equipment, fixed on smooth surfaces such as glass, smooth desktops, and smooth tile wall surfaces. The product has an adjustable double ball structure, and is made from aluminum alloy material, with a single knob adjustment design. While operating portable, it can tilt and rotate through 360° and meet the needs of shooting different scenes and angles. It is easy to fold and takes up little storage space. The top has an action camera universal mount and standard ¼" screw adapter, to fit with a wide range of equipment.
Will the action camera suction cup fall off during use?
Not when used on the described surfaces.
What load can the action camera suction cup stand support?
On a mirrored surface the maximum static adsorption load is 1.5KG.
Can the action camera suction cup be used in motion? Are there any restrictions?
It can be used in some specified sporting environments. When it is used on a car, it should be used on a flat city road, and speeds should not exceed 80KM / hour. If using it outside of a car take care in order to avoid accidents. Please use your own safety cable to secure it.
What is the range of ambient temperatures it can be used at and what impact will they have?
Normal use is at temperatures between -20° to 60° centigrade. When the temperature is too high, the switch pressing pressure will decrease, due to the material's issues with high temperatures; at -20° centigrade, the switch pressing pressure will increase. The above range is for normal use and these temperatures will not cause any problems.
There's currently no reviews for this product, be the first to write one.