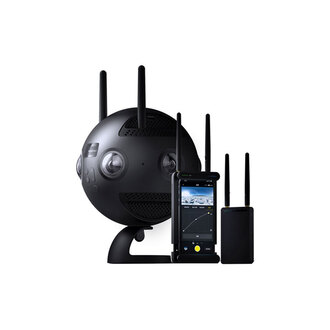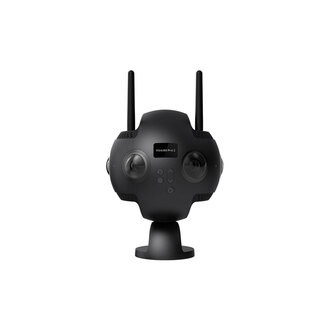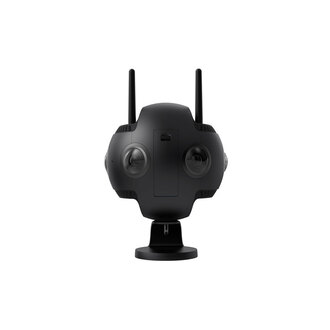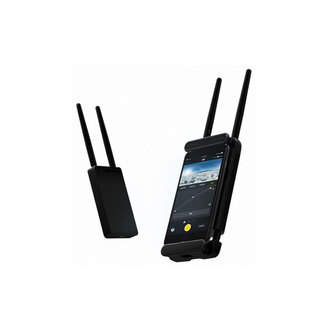 Insta360 Pro II
The Insta360 Pro ll allows you to capture the best quality virtual reality video or pictures with a 360 spherical view. The Insta360 Pro also features immersive 8K video, and stills in configurations up to 8K 3D.
---
Features

The Insta360 Pro ll allows you to capture the best quality virtual reality video or pictures with a 360 spherical view. The Insta360 Pro also features immersive 8K video, and stills in configurations up to 8K 3D. This successor to the Insta360 Pro also includes the FarSight remote monitoring system. Insta360 Pro II features include precise 9-axis FlowState stabilisation, CrystalView monitoring on standard devices, automatic proxy file creation, and stitch-free editing in Adobe Premiere Pro.
The FarSight 360° long-range monitoring system includes a transmitter and receiver for live monitoring your capture from up to one mile away ground-to-ground, or two miles ground-to-air. Wi-Fi preview is available at 30 fps up to 15' without using FarSight. The CrystalView function converts 8K VR footage for viewing on popular 4K VR headsets and standard smartphones or monitors, expanding your potential audience.
Save time and processing with the Insta360 Pro II's ability to create proxy files for instant stitching and real-time editing in Adobe Premiere Pro. When you have your final cut, the Insta360 algorithm stitches together a full-resolution version. Each camera records to a microSD card while proxy files and stabilisation data are captured to a full SD card. The camera features bit rates up to 120 Mb/s, and records audio via four built-in mics and a 3.5mm mic input.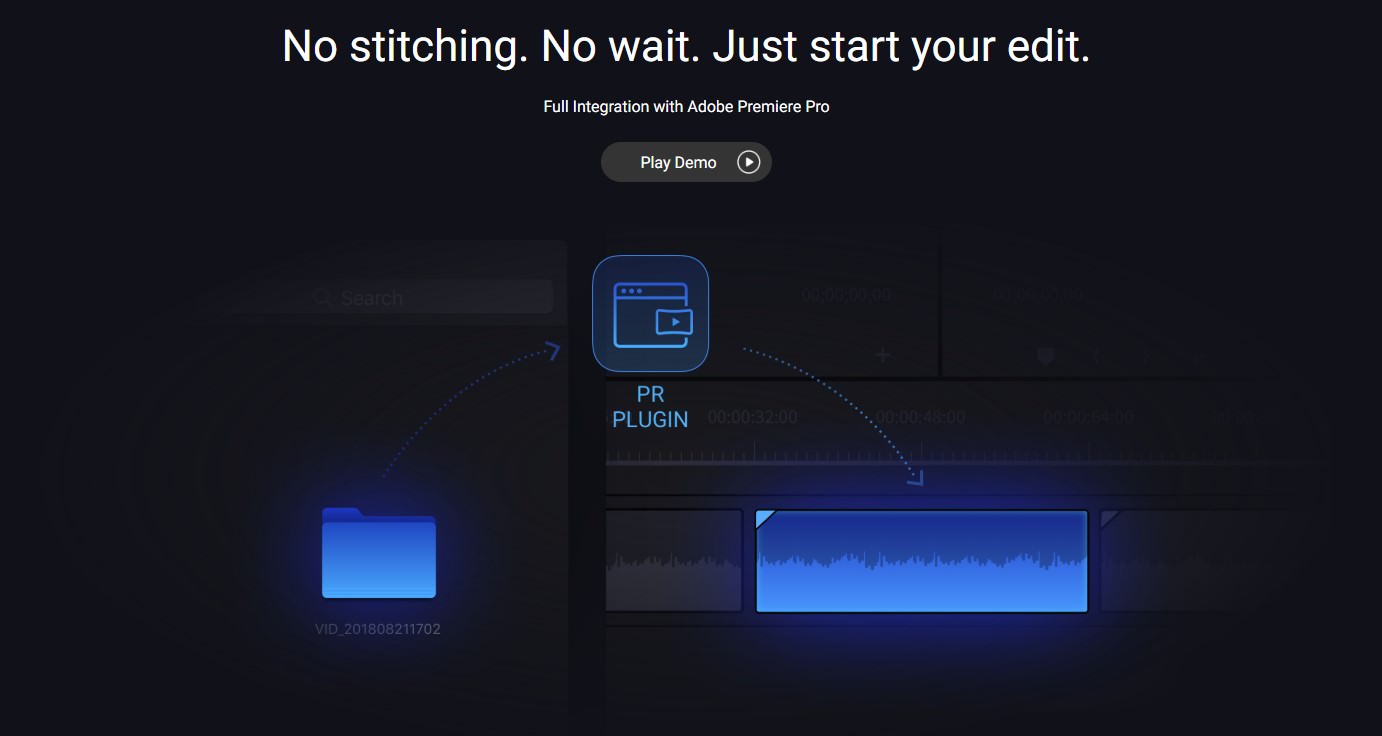 The Insta360 Pro II's optical features include six selectable 200° fisheye lenses, adjustable shutter speed, and an ISO range of 100-6400. An HDR (high dynamic range) function provides natural-looking lighting even in unevenly lit settings. High-speed frame rates are available up to 120 fps and the still mode includes raw, JPEG, burst, and time-lapse options.
Image stabilisation is a vital VR component and the Insta360 Pro II combines a 9-axis gyro with the downloadable Insta360 software for precise, customisable stabilisation. A built-in GPS module provides data for Google Maps Street View, and other precision-mapping applications. The Insta360 Pro II features a compact aluminium frame, two USB ports, and a hot swap battery dock.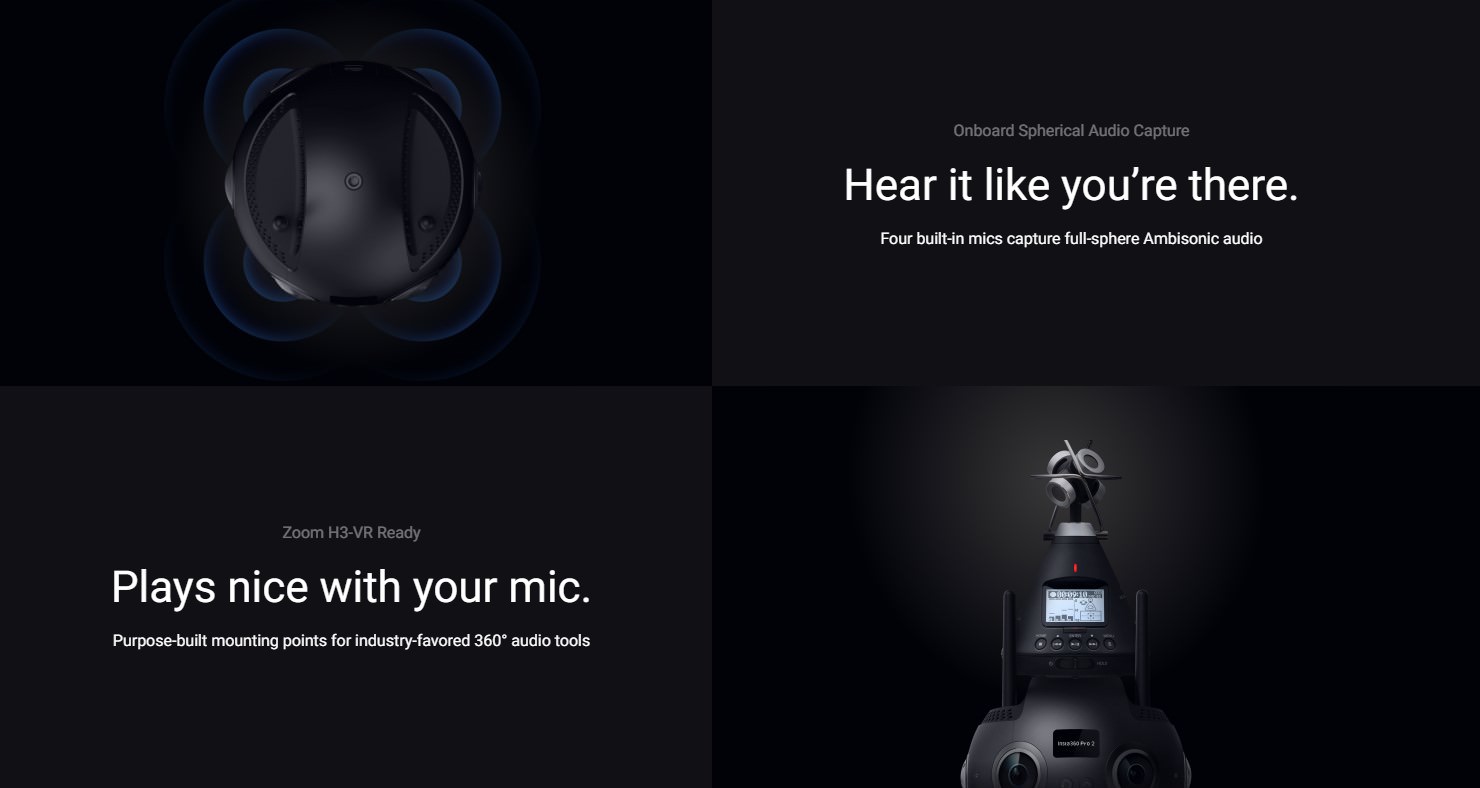 Highlights
Captures 8K 360 videos and stills in 3D up to 30 fps and 2D up to 60 fps.
CrystalView for viewing 8K footage on standard VR headsets or smartphones
FarSight 360° long-range monitoring system
View 30 fps live preview up to 15' via Wi-Fi
Live stream 4K video while recording 8K
Pro-quality, nine-axis FlowState image stabilisation
Automatic proxy file creation for a quick editing flow
Captures to six microSD and one SD card for flexible post options
Integrated GPS module is Google Maps compatible
Six 200° fisheye lenses (selectable—use all six or less)
Adjustable shutter speed
High-resolution 120 fps slow motion
Four built-in mics, one 3.5mm external mic input, two USB ports
Optical-flow stitching
Hot-swappable 5000mAh rechargeable battery
Product Specifications
Insta360 Pro 2
Lenses: 6 x F2.4 fisheye lenses
Storage: 6 x MicroSD cards + 1 x Full SD card
Power: 12V 5A adapter
Material: Aluminum alloy
Exposure modes: Auto, Manual, Lens-by-Lens Custom, Shutter Priority (photo only), ISO Priority (photo only)
Diameter: φ143mm
Weight: ~1550g
ISO Range: 100~6400
Battery Capacity: 5100mAh removable battery
White Balance Modes: Auto, Manual
Bitrate per lens: Up to 120Mbps
Video Files: MP4
Video Coding: H264 in-camera, H265 available when post stitching
Video
Post-processing Stitching:
7680 x 3840 @30 fps HDR (8K 2D)
7680 x 7680 @30 fps HDR (8K 3D)
7680 x 3840 @60 fps (8K 2D)
6400 x 6400 @60 fps (6K 2D/3D)
3840 x 3840 @120 fps (4K 2D/3D Binning)
Real-time Stitching: 3840 x 3840 @30 fps (3D) 3840 x 1920@30fps(2D) Live-streaming Protocol: rtsp、rtmp、rtmps、hls
Live-streaming Modes: Built-in server \ Custom server \ HDMI output
Note: Simultaneous live-streaming + recording is supported.
Video Modes: Standard \ Binning Note: i-Log is available in all modes and HDR is available in some modes.
Photo Files: JPEG / DNG
Photos
Real-time Stitching:
7680 x 7680(3D)
7680 x 3840(2D)
Post-Processing Stitching:
7680 x 7680 (3D)
7680 x 3840 (2D)
12000 x 12000 12K Super High-Res (Multi-Photo Composite) (2D/3D)
Photo Modes: Single shot \ Burst (10 continuous shots) \ Timelapse \ AEB (Auto Exposure Bracket, optional 3, 5, 7, and 9 photos for in-camera HDR photos) Note: Raw and JPG are both available in all modes
Video Transmission: Insta360 Farsight provides ground-to-ground range of up to 300 meters and ground-to-air range of up to 1000 meters, with 30 FPS preview.
Stabilization: Ultra-precise 9-axis gyroscope
Image Stabilization: FlowState stabilization
Antennae: GPS signal antenna + WiFi signal antenna
GPS: Built-in module
Ethernet Port: Yes
Control software: Windows / Mac / iOS / Android
WiFi specifications: 802.11 b/g/n, 2.4GHz. Signal range is about 20 meters in open space. Max preview framerate of 30 FPS, supported in roughly 5-meter range.
Audio: 4 Mono Mic
Video Color Space: YUVJ420P, offering a wide color range
Audio coding format: AAC
Spatial audio: Ambisonic
Stitching: Optical Flow / Template
Exposure Range: 12 stop
Proxy File: Six low-res proxy files (one per lens) automatically saved in video mode; tailored for smooth editing in Adobe Premiere Pro
In the box
Insta360 Pro 2 Panoramic Camera x 1
Lens Protective Case x 1
Travel Case x 1
Rechargeable Lithium Polymer Battery x 1
DC Adapter x 1
AC Cable x 1
LAN Cable x 1
USB Type-C Cable x 1
Shoulder Strap x 1
1/4" to 1/4" Adapter x 1
USB 2.0 to 100Mbps Ethernet Network Adapter x 1
Antennas x 2
Farsight x 1
WHY BUY FROM US?
By buying from Ferntech, you'll have the confidence that you are dealing directly with New Zealand's leading drone experts. Our staff are knowledgable drone pilots who offer expert advice, trusted support and superior specialist service. Only through us will you receive a full New Zealand warranty, phone and email support, and access to our certified Repairs Centre with DJI-qualified drone technicians. And we guarantee that we will have the best prices on the market — if not let us know and we will match any price (conditions apply).
Warranty Details
Standard warranty
There's currently no reviews for this product, be the first to write one.