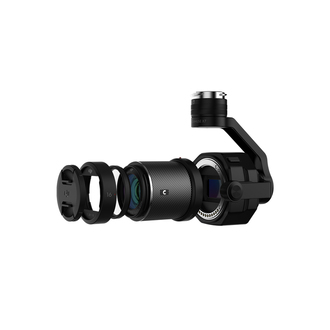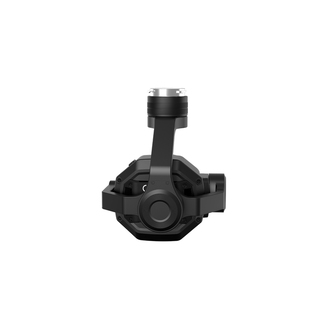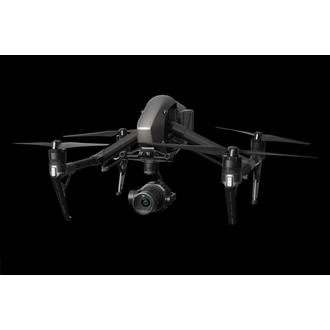 DJI Zenmuse X7 (Lens Excluded) (Ex Demo)
Ex Demo Zenmuse X7 used 8 times. Comes with a 6 month warranty
---
Features
The Zenmuse X7 is a compact Super 35 camera with an integrated gimbal made for high-end filmmaking that delivers stunning resolution and image quality. Its compatibility with the Inspire 2 offers the best in next-level professional aerial cinematography. A 24 MP CMOS sensor rated at 14 stops of dynamic range preserves astonishing detail and offers both 6K CinemaDNG and5.2K Apple ProRes with support for continuous RAW burst shooting at 20 fps and 24 MP stills.
The X7 also introduces the DL-Mount, the world's first integrated aerial lens mount that allows switching between four available prime lenses quickly. For seamless editing, a new DJI Cinema Colour System preserves accurate colours for easier post-processing. These latest innovations allow filmmakers to reach new heights and capture scenes as they imagine them with the DJI Zenmuse X7.
­­The X7 uses a Super 35 sensor, and its high readout speed supports RAW output at 6K/30 fps and 3.9K/59.94 fps. The pixel size reaches 3.91 µm and the diagonal length of the sensor is 26.6 mm when recording. A sensor this size offers a higher sensitivity to light and 14 stops of dynamic range — much wider than the 12.8 stops featured on the Zenmuse X5S.Furthermore, the SNR of the X7 is 46 dB, 8 dB higher than the X5S, and the tonal range is as high as 9.41 bits. All of these features offer unlimited creative options for a better workflow in the most demanding situations on set.
DJI DL-Mount System
Taking advantage of new FSI-Cu technology, the X7's sensor features thinner interconnection, allowing light to reach the sensing area via a larger incident angle for increased photosensitivity. This enables amore compact lens mount to be used on this sensor while maintaining excellent image quality. The flange focal distance of the DL-Mount is less than 17 mm – roughly 1/3 of the size of a PL-Mount. Such a compact mount means that the X7 weighs only about 630 g with a lens included. Together, the X7 and Inspire 2 weigh around just 4 kg with the ability to capture the same challenging shots as more heavy-duty setups weighing up to 40 kg.
DL Lenses
DJI offers four prime lenses for the DL-Mount system, with focal lengths ranging from 16-50 mm and resolutions of up to 8K. Made of lightweight carbon fiber and designed by world-leading optics teams, the four lenses have been embedded with advanced technologies crafted specifically for the X7's high-end image sensor.
More Creative Flexibility
To unleash the X7's full potential, the CineCore image processing system on the Inspire 2 has been fully upgraded to CineCore 2.1.It is capable of recording 6K/30fps CinemaDNG and 5.2K/30fpsApple ProRes, leaving more creative options in post-production. A brand new EI Mode has been integrated into CineCore 2.1, which can record high-quality footage at various levels of sensitivity. Additionally, the upgraded image processing system further reduces image artifacts and noise, preserving more details while adopting an improved dark level correction system for pro-level cinematic images. Apart from improved image processing performance, CineCore 2.1 also features a new colour system, giving professional filmmakers more creative flexibility in post-production.
A Game Changer from Shoot to Finish
To unlock the wide-ranging possibilities of DJI professional imaging systems and open more room for post-processing aerial photography in filmmaking, DJI is proud to introduce the brand new DJI Cinema Colour System.
The new colour system consists of a new D-Log curve and a D-Gamut RGB colour space. With professional cinematography in mind, the D-Log can encode 15 stops of dynamic range, two stops higher than the CineCore 2.0. Even in poor light conditions, the X7 can still preserve stunning detail in shadows and highlights, leaving more room for post-production creativity.
D-Gamut covers the entire DCI-P3 colour space commonly used in filmmaking. Tailored for aerial cinematography and stills photography, D-Gamut provides larger green tone coverage, delivering beautiful green gradation for your shoots.
D-Gamut also offers optimized skin tone adjustment by moving these tones to their most suitable chromaticity, ensuring vivid colours are reflected from every inch of skin. By applying the dedicated 3D-LUTin colour grading, skin tones will softly transition, even with wide exposure differences. When designing D-Gamut, we considered manual colour grading, preventing skin tones from turning yellow when editing without 3D-LUT or colour management.
Highlights
Inspire 2 Compatibility
5.2K Apple ProRes
Super 35 Sensor
14 Stops of Dynamic Range
6K CinemaDNG
24 MP Stills
Compatibility
Inspire 2
Product Specifications
General
Product Name: Zenmuse X7
Dimensions: 151 mm x 108 mm x 132 mm
Weight (Lens Excluded): 449 g

Camera
Sensor Sensor Size (Still): 23.5 mm x 15.7 mm
Sensor Size (Max video recording area): 23.5 mm x 12.5 mm
Effective Pixels: 24 MP
Supported Lenses:
DJI DL-S 16mm F2.8 ND ASPH (with lens hood and balancing ring/filter)
DJI DL 24mm F2.8 LS ASPH (with lens hood and balancing ring/filter)
DJI DL 35mm F2.8 LS ASPH (with lens hood and balancing ring/filter)
DJI DL 50mm F2.8 LS ASPH (with lens hood and balancing ring/filter)
Supported Micro SD/SSD Cards MicroSD: Class 10 or UHS-1 rating with a writing speed of 15 MB/s required; Max capacity: 64 GB
SSD: DJI CINESSD
Photo Sizes: 3:2, 4:3, 16:9
Photo Formats DJI CINESSD: DNG
Micro SD: DNG, JPEG, DNG+JPEG
Operation Modes: Capture, Record, Playback
Still Photography Modes Micro SD: Single Shot, Burst Shooting (3/5/7/10 shots), Auto Exposure Bracketing (3/5 bracketed shots at 0.7 EV bias), Interval
SSD: RAW Burst (3/5/7/10/14/∞ frames), up to 20 fps when using RAW Burst (exact quantity is determined by storage card capacity and battery power level)
Shutter Speed Electronic Shutter Speed: 1/8000 – 8s
Mechanical Shutter Speed: 1/1000 – 8s (DJI DL-S 16mm F2.8 ND ASPH not supported)
ISO Range Photo: 100 – 25600
Video: 100 – 1600 (EI mode on); 100 – 6400 (EI mode off)

Video
Video Formats CINESSD: CinemaDNG, ProRes
Micro SD: MOV, MP4
Video Resolution:
Aspect Ratio: 17:9
CinemaDNG
6K: 6016×3200, 23.976/24/25/29.97/30p, 12-bit, full FOV
4K DCI: 4096×2160, 23.976/24/25/29.97/30p, 12-bit, full FOV
3.9K: 3944×2088, 47.95/50/59.94, 12-bit, narrow FOV
ProRes
4K DCI: 4096×2160, 23.976/24/25/29.97/30p, 10-bit, HQ, full FOV
2K: 2048×1080, 47.95/50/59.94p, 10-bit, HQ/XQ, narrow FOV
H.264
4K DCI: 4096×2160, 24/25/30/48/50/59.94p
H.265
4K DCI: 4096×2160, 24/25/30p

Aspect Ratio: 16:9
CinemaDNG
6K: 5760×3240, 23.976/24/25/29.97/30p, 12-bit, full FOV
4K Ultra HD: 3840×2160, 23.976/24/25/29.97/30p, 12-bit, full FOV
3.7K: 3712×2088, 47.95/50/59.94, 12-bit, narrow FOV
ProRes
4K Ultra HD: 3840×2160, 23.976/24/25/29.97p, 10-bit, HQ/XQ, full FOV
2.7K: 2704×1520, 47.95/50/59.94p, 10-bit, HQ, narrow FOV
FHD:1920×1080, 47.95/50/59.94p, 10-bit, HQ/XQ, narrow FOV
H.264
4K Ultra HD: 3840×2160, 24/25/30/48/50/59.94p
2.7K: 2720×1530, 24/25/30/48/50/59.94p
FHD: 1920×1080, 24/25/30/48/50/59.94p
HD: 1280×720, 24/25/30/48/50/59.94p
H.265
4K Ultra HD: 3840×2160, 24/25/30p
2.7K: 2720×1530, 24/25/30/48/50/59.94p
FHD: 1920×1080, 24/25/30/48/50/59.94p
HD: 1280×720, 24/25/30/48/50/59.94p

Aspect Ratio: 2.44:1
ProRes
5.2K: 5280×2160, 23.976/24/25/29.97/30p, 10-bit, HQ, full FOV
H.264/H.265
4K Ultra HD: 3840×1572, 30p, full FOV
Refer to the User Manual for more information.

Temperature
Operating Temperature Range: -4 to 104° F (-20 to 40° C)
Storage Temperature Range: -4 to 140° F (-20 to 60° C)

Gimbal
Angular Vibration Range: ±0.005°
Mount: Detachable
Controllable Range Tilt: +40° to -125°; Pan: ±300°; Roll: ±20°
Mechanical Range Tilt: +50° to -130°; Pan: ±330°; Roll: +90° to -50°
Max Controllable Speed Tilt: 180°/s; Roll: 180°/s; Pan: 360°/s

Camera Features
Exposure Mode: Auto, Manual, Shutter Priority, Aperture Priority
Exposure Compensation: ±3.0 (3 stops of light)
Metering: Center-Weighted Metering, Spot Metering (12 × 8 area selection)
AE Lock: Supported
White Balance: Auto, Sunny, Cloudy, Incandescent, Neon, Custom (2000 K – 10000 K)
Video Caption: Supported (AVC/HEVC)
PAL/NTSC: Supported
Ultrasonic Dust Removal: Supported
In the box
Zenmuse X7 (Lens Excluded) x 1
Carrying Box x 1
WHY BUY FROM US?
By buying from Ferntech, you'll have the confidence that you are dealing directly with New Zealand's leading drone experts. Our staff are knowledgable drone pilots who offer expert advice, trusted support and superior specialist service. Only through us will you receive a full New Zealand warranty, phone and email support, and access to our certified Repairs Centre with DJI-qualified drone technicians. And we guarantee that we will have the best prices on the market — if not let us know and we will match any price (conditions apply).
Warranty Details
Camera
Can I use the Zenmuse X7 on platforms other than the Inspire 2 or by itself?
The Zenmuse X7 gimbal and camera can only be used with Inspire 2 at this time. However, the X7 will be compatible with more DJI products in the future.

Is the Zenmuse X7 compatible with the Inspire 1?
No.

What are the main differences between the new Zenmuse X7 and Zenmuse X5S?
The Zenmuse X7 is equipped with a Super 35 mm image sensor and a DL-Mount that designed for aerial photography with four compatible lenses (16mm, 24mm, 35mm, and 50mm). In contrast, the Zenmuse X5S uses a 4/3-inch sensor, supporting eight professional lenses with a standard M4/3 mount. A balancing ring is needed for some X5S-compatible lenses.

How is the Zenmuse X7 an improvement over previous Zenmuse cameras? And how is that going to change the image quality?
The Zenmuse X7 uses a 23.5×15.7 mm sensor, with the size of a single pixel increased to 3.91 μm. It captures RAW videos at up to 6K/30 fps or 3.9K/59.94 fps and photos with a resolution up to 24 MP. The diagonals for video recording and photo shooting are 26.4 mm and 28.3 mm, respectively. The larger sensor in the X7 not only delivers excellent photo and video quality but also up to 14 stops dynamic range.

What are the advantages of the DL-Mount?
The DL-Mount significantly cuts the size and weight of a camera while at the same time, retaining cinema-grade image quality. The DL-Mount shortens the X7's flange focal distance to 16.84 mm, making the camera more compact and stable for aerial shoots.

What lenses are compatible with the Zenmuse X7?
Currently, the Zenmuse X7 is compatible with four DL-Mount prime lenses with a maximum aperture of F2.8. The 16 mm lens is equipped with a built-in ND filter. The 24 mm, 35 mm, and 50 mm lenses are equipped with leaf shutters that support a max shutter speed of up to 1/1000s.

Among the four compatible lenses, what's the difference between DL-S and DL ones?
The maximum sensor size supported by the DL-S lens is Super 35 mm, while the other three DL lenses support full-frame sensors. All of them can achieve resolutions of up to 8K.

How does the leaf shutter work? What are some of its benefits?
When the shutter speed is slower than 1/1000s, the leaf shutter will be automatically enabled but can be manually turned off. The leaf shutter prevents image distortion caused by rolling shutter, stripes resulting from artificial lighting, and motion blur when shooting high-speed objects. Currently, the leaf shutter is only active in Single Shot mode.

Do the X7-compatible lenses support third-party filters?
Yes. Any filter with a diameter of 46 mm that weights 10-12 g and is no thicker than 4.4 mm (excluding threads) can be used with Zenmuse X7 lenses.

What storage device do I need if I use Inspire 2 with the Zenmuse X7?
A Micro SD card and a DJI CINESSD. A Micro SD card is required for basic image capturing, while the CINESSD is necessary only for high-end productions requiring specific video formats. CINESSD cannot be used by itself without a Micro SD card.

Where are the photos and videos stored when the Zenmuse X7 is connected to an Inspire 2?
JPEG and DNG pictures (not including RAW images captured in Burst mode) and videos recorded in H.264 and H.265 codecs are saved to the Micro SD card, while RAW images captured in Burst mode are stored in the DJI CINESSD. With the appropriate License Keys, CinemaDNG and Apple ProRes videos can be recorded and saved in the DJI CINESSD.

How are the Zenmuse X7, Inspire 2, DJI Inspire 2 License Keys, and CINESSD related?
The Zenmuse X7 is a professional aerial camera that is compatible with the Inspire 2. Videos recorded by the Zenmuse X7 are processed by the CineCore 2.1 Image Processing System. A DJI Inspire 2 License Key unlocks CinemaDNG and/or Apple ProRes processing capabilities for CineCore 2.1. These files are then saved to the CINESSD when recorded. Video recording capabilities will vary depending on the capacity of the CINESSD being used.
There's currently no reviews for this product, be the first to write one.