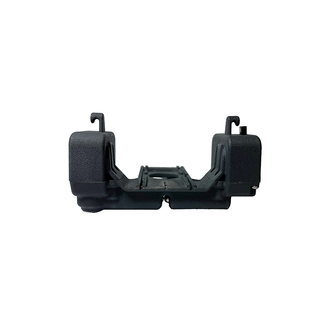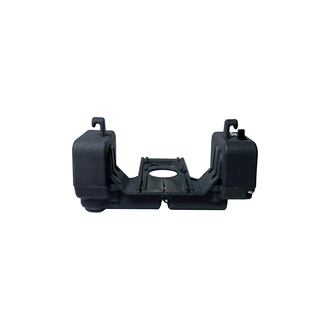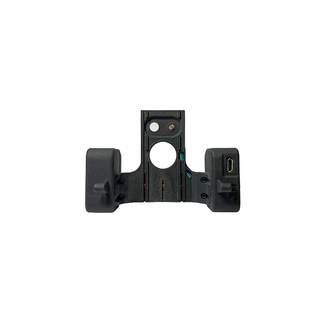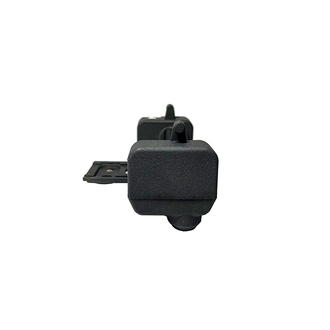 ---
Scientifically proven to be the worlds best pressure release system
The worlds first and only electro-mechanical drone release system (patent pending). Also known as our ultimate release system!
Take the Gannet X and combined it with the Gannet Sport and You get the Gannet X Sport!
Features
Designed not to interfere with your drones VPS sensors. All remain ON, unobstructed and active, no need to move it to the back legs to clear the sensors.
Mounts in seconds to your drone with no tools required, no removal of the LEDs lens,
Clear from the drone camera.
Over 10kg release ability - A Mavic 3 can lift 800g Max, 400g Max recommended bait, more possible but not recommended.
Selectable electronic or mechanical release - for the guys that fly amongst the gulls, adding protection against reel jams with emergency bail.
Is fully autonomous and self-sufficient with its own rechargeable battery, charged from an internal charger powered by USB charge lead in under 30min.
A single charge can do over 100 drops, Over 2-week stand by if left on (warning this could damage the battery)
No need to modify your drone in any manner nor do you need to open it,
Central loading the same as all other Gannets - balancing the load on all 4 motors, this is fundamental to all drones.
All electronics are kept away from the light-bridge antennas and compasses. Thus ensuring interference-free operation of your drone even at long distances,
Is activated by the front LED lights of your drone which can easily be turned on and off using your C1 or C2 buttons on your drone's remote *. Alternatively, you can set your drone's camera that when you start recording that it automatically switches the lights off, stop the record and the lights are back on.
Fastest one handloading of all releases, even while the drone is hovering. With no need for metal/plastic rings on the Drop-Loop. Designed for 0,3mm to 1,4 mm nylon Drop-Loops of either nylon or even metal.
Instant activation from the C1 or C2 button on the drone remote, - full distance range of the drone.
Gannet X Sport can be used in Light or Dark mode (user selectable)
The best Gannet to date thanks to the patent-pending electro-mechanical release mechanism.
Weighing in at only 60g.
Weight saved on the release is safety gained for the flight reducing drone power consumption.
Because of it's high accuracy, (±5% @ 800g setting) the release setting can be made higher than any other release, closer to the drone limit, resulting in more hookups and less missed fish throwing the bait/lure as the hook was not set on the initial strike, this when trawling lures or bait direct to fish. Same goes for reducing stress on the drone when dropping normal baits no need to set it too high, saving your drone in the long run.
The Mechanical release is activated whenever the pull force on the release line, the Drop-Loop, exceeds the user setting, so if set to release at 600g you can comfortably fly 450g loads all day long, the trailing line, wind on it and the bait, is typically less than 200g in most conditions, so if you manually stop the spool whilst still flying forward the drone easily exceeds the additionally needed 100g - 200g releasing the load.
Instant release should the reel or line snag to above the settings threshold, same as it would if a bird was to hit the line.
Product Specifications
Weight: 60g
In the box
Gannet X Sport Mavic 3 Edition x 1
USB Charge lead x 1
Additional spare body securing bands
WHY BUY FROM US?
By buying from Ferntech, you'll have the confidence that you are dealing directly with New Zealand's leading drone experts. Our staff are knowledgable drone pilots who offer expert advice, trusted support and superior specialist service. Only through us will you receive a full New Zealand warranty, phone and email support, and access to our certified Repairs Centre with DJI-qualified drone technicians. And we guarantee that we will have the best prices on the market — if not let us know and we will match any price (conditions apply).
Warranty Details
There's currently no reviews for this product, be the first to write one.