DJI Care Enterprise Basic (M30) NZ
Or 4 interest-free payments of $349.75 with
Learn more.
DJI Care Enterprise Basic was specially created to provide comprehensive protection for your DJI Enterprise products. This efficient and total accident protection service provides greater peace of mind for your entire DJI fleet.
---
Through Ferntech you get FREE Care Enterprise Basic Cover with your M30
Features
DJI Care Enterprise Basic offers coverage for 2 replacements per year. Please note that should you require a replacement, there will still be a small fee. Pricing is as follows:
Matrice 30: NZD $1,699.00 for the first replacement and NZD $1,849.00 for the second replacement. NZD $1,399.00 to renew for a second year.

DJI Care Enterprise Basic is a service plan specially designed for DJI Enterprise drones. Providing complete accidental coverage and premium protection options that allow two drone replacements within a year of subscription - DJI Care Enterprise Basic offers the most comprehensive reassured flying experience ever developed specifically for the needs of commercial drone fleets. DJI Care Enterprise Basic allows you to fly with peace of mind and focus on the task at hand.
DJI Care Enterprise Basic is flexible and customizable
Care Enterprise Basic comes into effect at 0:00 on the start date and expires at 23:59 on the expiration date, as specified in the service agreement. For damage to drones or payloads caused by operator error or accident during normal use and operation. Two replacements are offered, and each replacement costs a small additional fee. Supported models include the Matrice 200(Matrice 200 V2), Matrice 210(Matrice 210 V2), Matrice 210 RTK(Matrice 210 RTK V2), Matrice 300 RTK, Phantom 4 RTK, and Mavic 2 Enterprise Series.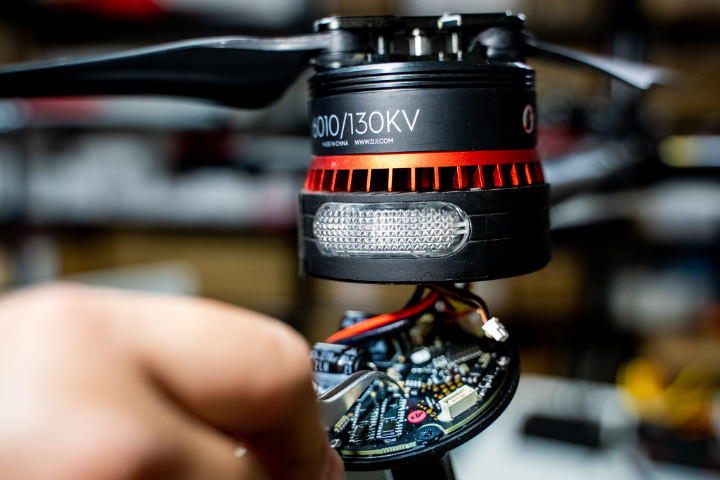 Water Damage Coverage
Fly fearlessly with Care Enterprise Basic, replace your aircraft even if its water damaged. Replacement units are also provided for: Crash & Collision Damage, Signal Interference, and other accidents caused by User Error.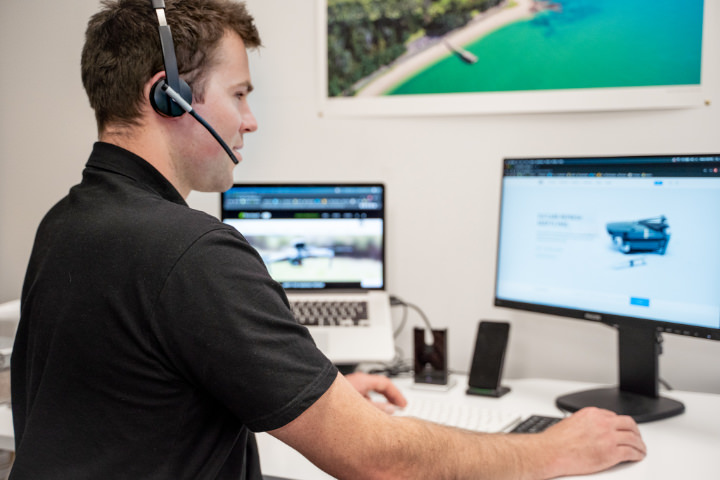 The DJI Care Enterprise Basic Repair Process
When applying for a repair please contact support@ferntech.co.nz an indicate that you have purchased DJI Care Enterprise Basic. From here our helpful team will supply you with a service form and details on how to get your product back to us.
Once Ferntech receives your damaged item the process will begin to get your product repaired.
Once an assessment is performed we will select the cheapest option to either have your product repaired or replaced under your DJI Care Enterprise Basic policy. Please let us know if you would like to have your product replaced even if a repair is cheaper.
Shipping fees back to your address are covered by DJI Care Enterprise Basic.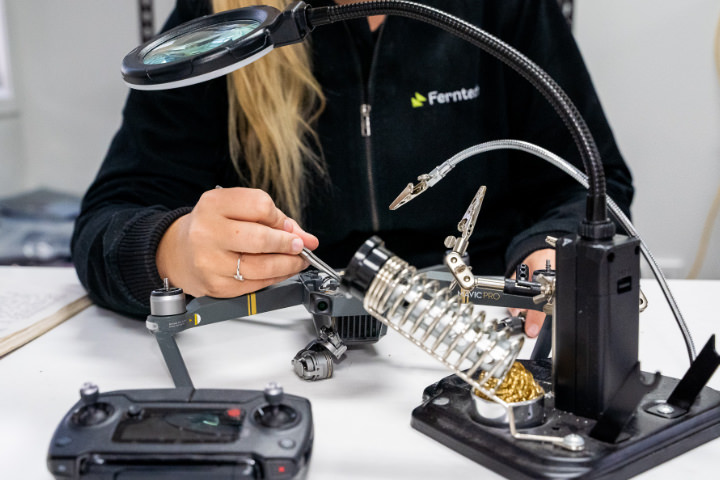 DJI Care Enterprise Basic and the corresponding product must be purchased from New Zealand. DJI Care Enterprise Basic only supports aircraft purchased from official or authorised channels.
If you want to purchase DJI Care Enterprise Basic for your aircraft which is activated over 48 hours, you can take the DJI Care Enterprise Basic video verification. To accomplish the video verification, please follow the guide below and visit DJI Care Customer Upload portal.
In the box
DJI Care Enterprise Basic (M30) NZ x 1
WHY BUY FROM US?
By buying from Ferntech, you'll have the confidence that you are dealing directly with New Zealand's leading drone experts. Our staff are knowledgable drone pilots who offer expert advice, trusted support and superior specialist service. Only through us will you receive a full New Zealand warranty, phone and email support, and access to our certified Repairs Centre with DJI-qualified drone technicians. And we guarantee that we will have the best prices on the market — if not let us know and we will match any price (conditions apply).
Warranty Details
There's currently no reviews for this product, be the first to write one.