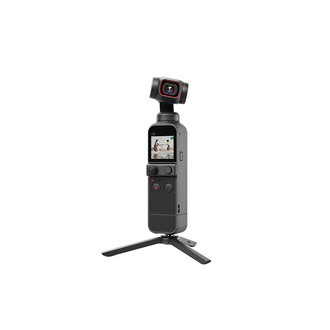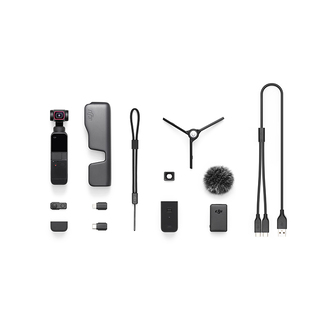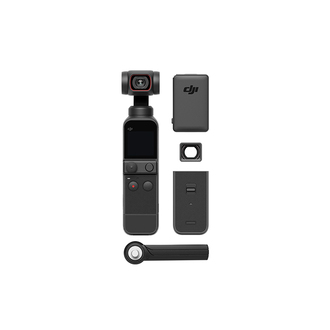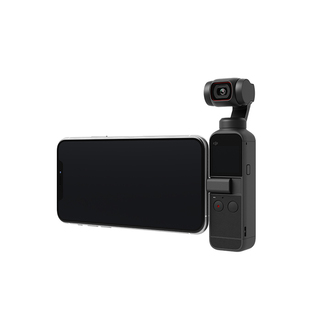 DJI Pocket 2 Creator Combo
Or 4 interest-free payments of $224.75 with
Learn more.
The DJI Pocket 2 Creator combo comes with additional accessories so you can take your content to the next level. Save $256 when purchased as a combo.
---
Features
Small Gimbal Camera, Big Moments
DJI Pocket 2 fits perfectly in your hand, bag, or pocket so that you can take it anywhere. When your journey begins or something suddenly catches your eye, Pocket 2 is ready to capture it all.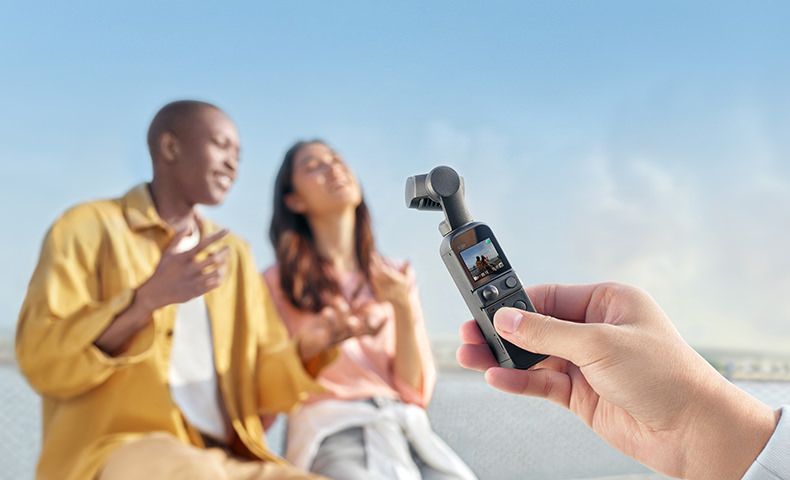 Single-Handed Capture
Begin shooting in one second to capture photos and videos at the speed of life.
Glamour Effects
Glamour Effects lets you always share your best selfie. Boasting a 93° angle view, Pocket 2 allows for more flexible capture and perfectly-composed shots for social media.
High-Definition Panorama
Get the whole mountain range with 180° panorama or everyone in a group selfie with a 3×3 panorama. You won't believe how such a small camera can take such a big shot.
ActiveTrack 3.0
No matter how you move, Pocket 2 keeps you and your friends in the shot with ActiveTrack 3.0.
Timelapse
Timelapse lets you turn hours into seconds. Motionlapse adds a smooth camera movement. Hyperlapse uses EIS to keep a stable frame as you travel through time. [1]
Story Mode
Story mode uses video and music templates to make exciting mini-movies in just a few taps.
AI Editor
Not into editing? AI Editor automatically combines your clips with transitions and music to create share-worthy content.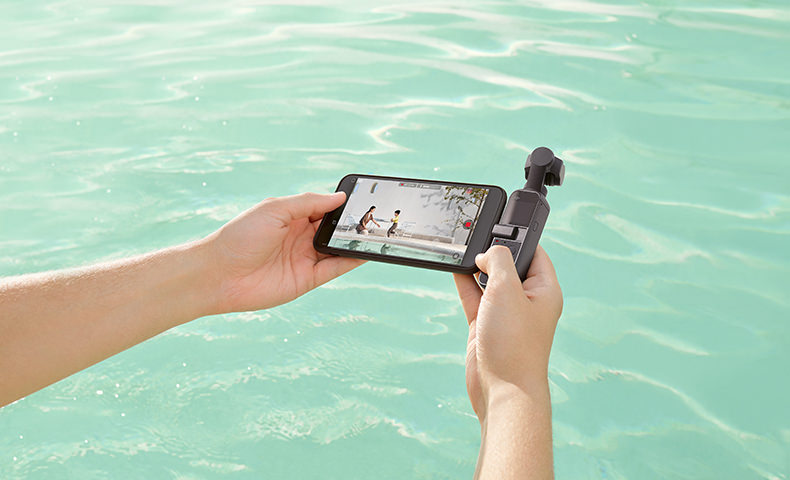 Motorized Stabilization
Hollywood-Quality Smoothness
What's the secret to DJI Pocket 2? A 3-axis gimbal stabilizes the camera for smooth video on the move. This technology is also great for creative photos like handheld long-exposure shots.

Image Quality You'll Love/Like/Subscribe
We packed the DJI Pocket 2 camera with photo and video abilities that let you create share-worthy content and make moments last forever.
HDR Video
A good life is full of color, so show it all. With HDR video, the Pocket 2 separates exposure levels by area and layers the image so that the footage pops with life-like detail.
8x Zoom
If you're looking for crazy detail, Pocket 2 is insane. When taking 64MP photos, the stabilized camera takes sharp 8x zoom shots. [3]

Incredible Video, Immersive Sound
DJI Matrix Stereo technology records audio with so much real detail, it lets you relive the scene.
Stereo Recording
Four microphones on the handle provide surround-sound audio, letting you relive the magic.
SoundTrack
Pocket 2 adjusts the direction of audio enhancement wherever the camera is pointing, so your subject is clearly heard.
Audio Zoom
As the video zooms in, so does the audio, creating a more dynamic soundtrack.
Directional Audio
Pocket 2 lets you record sound in three distinct sound patterns to suit the scene.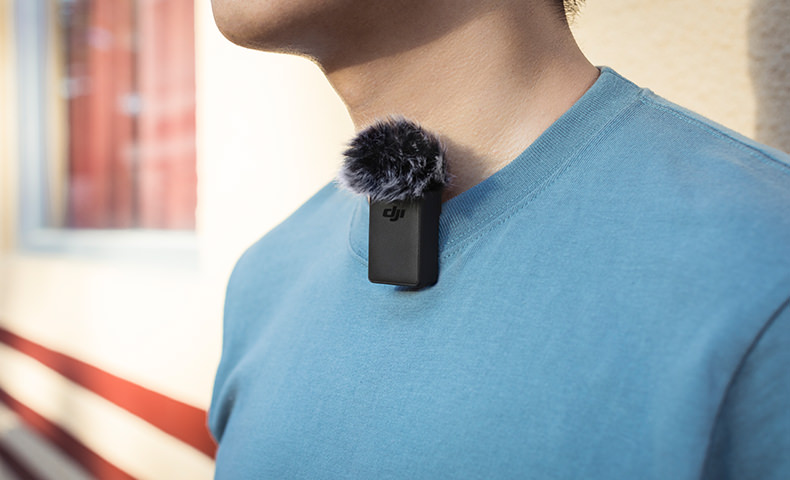 Highlights
Pocket-Sized
3-Axis Stabilized Camera
ActiveTrack 3.0
AI Editor
Excellent Image Quality
DJI Matrix Stereo
Product Specifications
117 g
124.7×38.1×30 mm
140 min (1080/24fps with camera only)
Operating Temperature Range
0° to 40° (32° to 104° F)
Gimbal
Mechanical Range
Pan: -250° to +90°,
Tilt: -180° to +70°
Roll: ±90°
Controllable Range
Tilt: -100° to 50°
Pan: -230° to +70°
Roll: ±45°
120 °/s
3 axis
Angular Vibration Range
±0.005°
Camera
1/1.7" CMOS
Effective pixels: 64M"
FOV 93° F1.8
(Format Equivalent: 20 mm)
100- 6400 (video); 100- 6400 (photo)
8s - 1/8000s
9216 × 6912 pixels, 64 Megapixel
1. Single Shot: 16 MP/64 MP
2. Countdown:3s/5s/7s
3. Panorama: 3x3, 180°
4K Ultra HD: 3840×2160 24/25/30/48/50/60p
2.7K: 2720×1530 24/25/30/48/50/60p
FHD: 1920×1080 24/25/30/48/50/60p
1080 8x
1080 4x
In the box
DJI Pocket 2 x 1
DJI Pocket 2 Mini Control Stick
x 1
DJI Pocket 2 Tripod Mount (1/4") x 1
DJI Wrist Strap x 1
Power Cable x 1
Osmo Pocket Smartphone Adapter (Lightning) x 1
Osmo Pocket Smartphone Adapter (USB-C) x 1
DJI Pocket 2 Do-It-All Handle x 1
DJI Wireless Microphone Transmitter + DJI Wireless Microphone Windscreen x 1
DJI Pocket 2 Micro Tripod x 1
DJI Pocket 2 Wide-Angle Lens x 1
WHY BUY FROM US?
By buying from Ferntech, you'll have the confidence that you are dealing directly with New Zealand's leading drone experts. Our staff are knowledgable drone pilots who offer expert advice, trusted support and superior specialist service. Only through us will you receive a full New Zealand warranty, phone and email support, and access to our certified Repairs Centre with DJI-qualified drone technicians. And we guarantee that we will have the best prices on the market — if not let us know and we will match any price (conditions apply).
Warranty Details
DJI Pocket 2 creator combo — by
Maurice Perwick

on 7 December 2021

My upgrade to the Pocket 2 was worth waiting for as the versatility is second to none. The wireless remote control,by DJI Mimo and the 4 microphones and wifi mic are exceptional. The face recognition and tracking is very useful. I purchased a LAV mic to go with the wifi mic and both are clear. The remote wifi recording operation, on/off works good. A great buy and video camera.
Wonderful Pocket Gimbal and Camera — 17 November 2020
unknown
Love my new DJI Pocket 2. Small in size, great quality and the creator combo comes with fabulous extras, especially the do-it-all handle. This represents a significant investment for me and I chose to go with DJI Pocket 2 over the cheaper imitations available mainly because of the DJI brand and quality over the cheaper imitations. Happy with my choice.