YellowScan Surveyor Ultra LiDAR
The YellowScan Surveyor Ultra is a versatile LiDAR solution. It can be seamlessly used on multirotor, fixed-wing VTOL and helicopter UAVs.
---
Features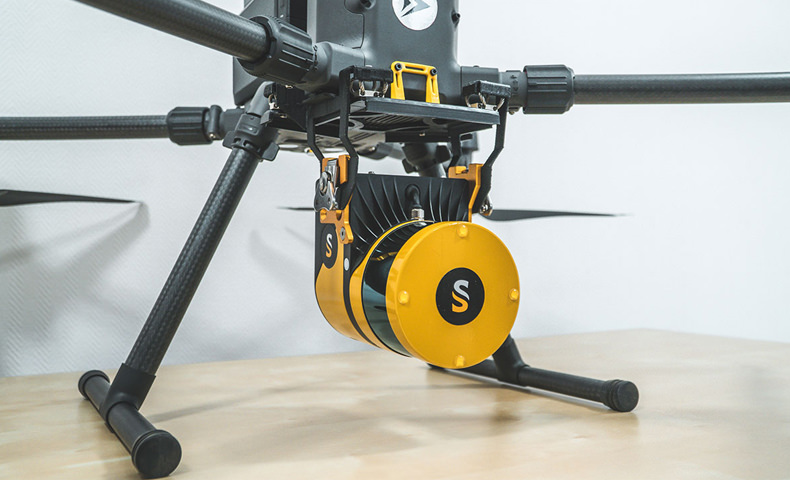 Key Features
Scanner: Hesai XT32M2X
Laser range @10% target reflectivity: 140 m
Precision: 3 cm
Accuracy: 3 cm
Scanner field of view: 360°
Shots per second: 640k
Echoes per shot: Up to 3
GNSS-Inertial solution: Applanix APX-15 UAV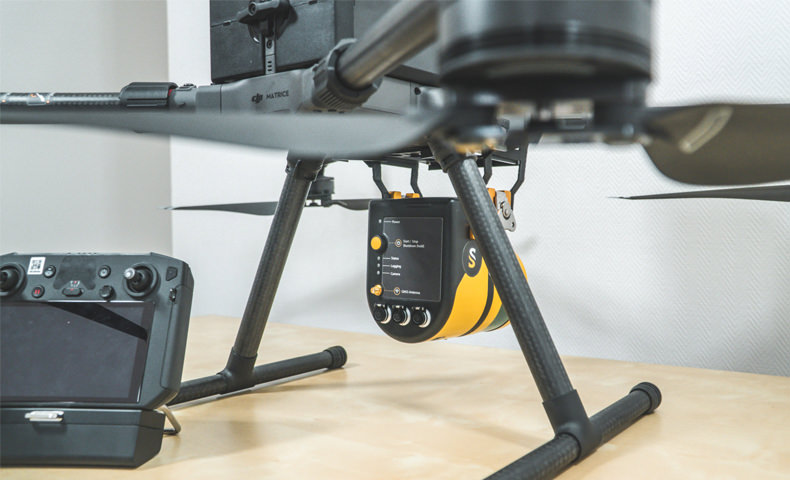 Easily integrate the Surveyor Ultra into UAV platforms
The YellowScan Surveyor Ultra is a versatile LiDAR solution. It can be seamlessly used on multirotor, fixed-wing VTOL and helicopter UAVs. This great flexibility is an asset if you have a great diversity of missions: sizes and reliefs. Fixed-wing VTOL for big area to survey, multirotor for small areas or vertical sections.
If you already have a M300 or M600, we have the dedicated mounting bracket to attach the Surveyor Ultra to your UAV.
360° Field of View!
You have the ability to scan at 360° with the YellowScan Surveyor Ultra. This means you can collect LiDAR data not only from the ground but for verticals as well.
The Surveyor Ultra is your best option if you plan to use your LiDAR system for applications such as vertical inspections (buildings, bridges, coastal erosion, cliffs, mountains). And you benefit from a high point density obtained from the Hesai XT32M2X laser scanner.
Long-lasting LiDAR system: if you want your LiDAR system to last, internal temperature management is key!
We designed an aluminium cooling plate and air flow management system with internal fan. This system increase longevity and reliability of the components integrated into the LiDAR system.
Easily travel with your LiDAR equipment.
Along with the YellowScan Surveyor Ultra, receive a complete Pelicase protecting all the accessories needed for your LiDAR surveys.
Laser Scanner Protection
We provide you with a dedicated protection cover, so your LiDAR laser head is protected over time from any scratches.
Because productivity in the field matters.
Autonomy is sorted! YellowScan Surveyor Ultra comes with 2 sets of battery, with 1h20 of autonomy each.
Data in straight in your pocket!
We provide you with two 128GB USB keys for LiDAR data storage. This represents approximately 25 hours of data collection.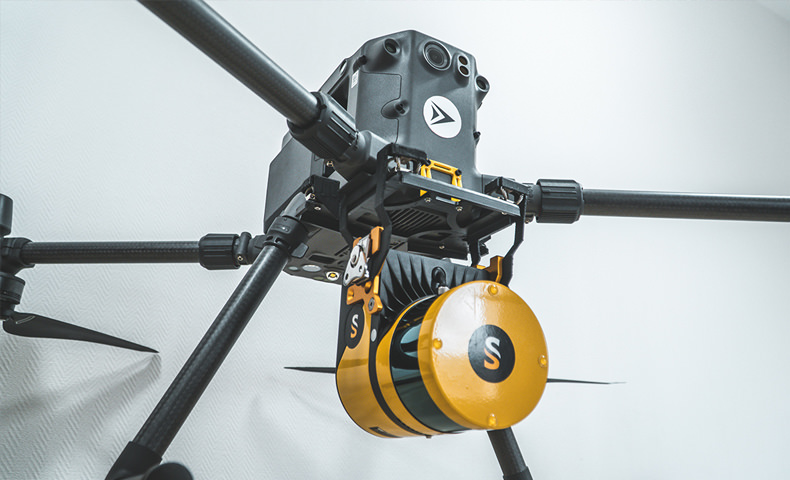 Highlights
360° Field of View, ideal for vertical mapping
Turn-key, simple to operate and self-powered
Can be mounted quickly on any UAV
High point-density
Lightweight
Technologies inside
Hesai XT32M2X Laser Scanner
Applanix APX-15 IMU
High-performance GNSS antenna
Product Specifications
Weight: 1.32 kg (2.92 lbs) battery included
Autonomy: 1:20 hour typ.
Power consumption: 22 W
Operating temperature: -10 to +40 °C
Size: L 16 x W 10.3 x H 13.8 cm
In the box
Hardware
YellowScan Surveyor Ultra x 1
Charger x 1
Batteries x 2
GNSS antenna and cable x 1
USB flash drives x 2
Pelicase x 1
Documentation x 1
Software
Applanix POSPac UAV/MMS
YellowScan CloudStation
Services
Boresight calibration certificate
1-year warranty
In-person or online training
Worldwide support including 1st year unlimited support
WHY BUY FROM US?
By buying from Ferntech, you'll have the confidence that you are dealing directly with New Zealand's leading drone experts. Our staff are knowledgable drone pilots who offer expert advice, trusted support and superior specialist service. Only through us will you receive a full New Zealand warranty, phone and email support, and access to our certified Repairs Centre with DJI-qualified drone technicians. And we guarantee that we will have the best prices on the market — if not let us know and we will match any price (conditions apply).
Warranty Details
There's currently no reviews for this product, be the first to write one.